Early Life and Career Breakthrough
Holly Marie Combs was born on December 3, 1973 in San Diego, California to very young parents, her mother was 16 and her father was 17. Her parents married but separated after two years. When she was growing up, she went through several homes while her mother pursued acting.
She and her mother moved to New York City when she was seven. Her mother then married her stepfather when she was 12. In New York, she studied at the Beekman Hill Elementary and then at the Professional Children's School. Her acting career initially started in 1985, at age 12, when she played a small role in the film Walls of Glass.
Three years after that, she landed her first major role as Dens Boon, Don Johnson and Susan Sarandon's daughter in the 1988 comedy-drama movie Sweet Hearts Dance. The movie received mixed to positive reviews from critics. The following year, she appeared in the anthology film New York Stories.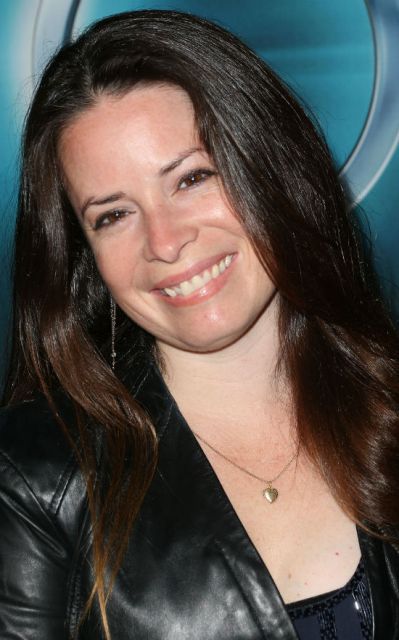 Her next major role was as Jenny Turner in Oliver Stone's 1989 film Born on the Fourth of July, starring alongside Tom Cruise. Reviews for the movie were extremely positive in which it was nominated for eight Academy Awards. Born on the Fourth of July also proved to be a box office success, grossing over $161 million on a $14 million budget.
In 1990, she appeared as Louisa Young in two episodes of the drama series Guiding Light. From 1991 to 1994, she became known for her recurring role of Denise Jones in the soap opera As the World Turns. Also in 1991, she appeared in the low-budget film Nobody Can Hear You Scream.
In 1992, she appeared in the movies Simple Men, Dr. Giggles and Chain of Desire. It was also during this time when she was 18 that she made her breakthrough in the television series Picket Fences.
In the show, she plays the role of Kimberly Brock, the protagonist's daughter. She played the part until 1996 when the series ended after four seasons. For her performance in the show, she won a Young Artist Award for Best Young Actress in a New Television Series and was nominated for a Young Artist Award for Outstanding Youth Ensemble in a Television Series, shared with her co-stars.
In the next few years, she starred in the television films Island City, Sins of Silence and Our Mother's Murder. She then landed a guest spot in the television series Relativity. In 1994, she starred as Amanda Hale in the romantic drama A Perfect Stranger, for which she was nominated for a Young Artist Award for Best Performance by a Youth Actress in a TV Mini-Series or Special.
In 1995, she joined the cast of the independent movie A Reason to Believe and appeared in the low-budget film Evil in the Basement. Her next film came two years later with 1997's Love's Deadly Triangle: The Texas Cadet Murder. The following year, she gained wider mainstream fame when she was cast as Piper Halliwell in the television series Charmed.
In the show, she plays the one of the Halliwell sisters along with Prue (Shannen Doherty) and Phoebe (Alyssa Milano). The sisters are known as the Charmed ones, the most powerful good witches. After Prue died in the third season finale, she was replaced by their long-lost half sister Paige Matthews played by Rose McGowan.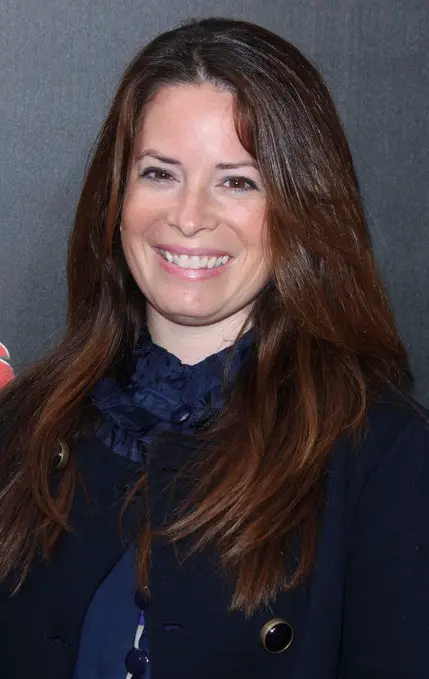 Subsequent Projects and Plastic Surgery
Charmed garnered critical and commercial success and for her role as Piper, she was nominated for the Best Lead Actress in a Science Fiction Series category at the RATTY Awards. She also won a Series Magazine Award for Best Television Actress in 2003 and 2005.
In 2001, she made a cameo appearance in the blockbuster hit Ocean's Eleven. After this, she took some time off, returning in 2007 when she appeared as Katherine Alden in the TV movie Panic Button. Her next major role came three years later as Ella Montgomery in Pretty Little Liars, which she still plays up to present.
Just like her Charmed co-stars Alyssa Milano and Rose McGowan, Combs has also sparked rumors of plastic surgery especially now that she's looking great despite her age. The 40-year-old actress still appears to be radiant and catches attention, thanks to her glowing skin.
Because of this, people have always wondered if somewhere along the way on her road to fame, the Charmed actress has ever had plastic surgery. Most observers think that she has never had any. Judging from the looks on her face and body, it appears that Combs has never undergone any invasive plastic surgery to improve her appearance.
As to ageing, it is possible that the actress could be getting Botox injections or even facial fillers to keep her face free from wrinkles and fine lines. Probably, Combs thought it was better to settle to such minor enhancements than to go for a more invasive procedure such as a face lift.
If this were true, then good for her. Despite Combs being in her 40s, she still has a thriving career that is not common among women in Hollywood who has reached this age. Though she now plays a mom to a teenager in Pretty Little Liars, it is suffice to say that she looks great for a teenager's mother.