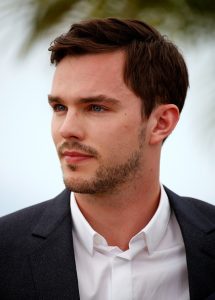 English actor Nicholas Hoult entered the acting industry as a kid. His career beginnings date back the mid '90s. He became more active in the next decade with his first notable role in the film About a Boy. The movie was both a critical and commercial success. He then had a regular venture on the small screen as Tony Stonem on Skins. He went on to appear in the films A Single Man and Clash of the Titans. In 2011, he became further known for portraying Hank McCoy / Beast in X-Men: First Class. This was followed by Warm Bodies. He next played Jack in Jack the Giant Slayer. He has also reprised his role as Beast in the recent X-Men films. He recently starred in Mad Max: Fury Road and Equals.
The 26-year-old actor is now a familiar name in Hollywood, thanks to his strong screen presence and undisputed talents. Despite being in a superhero film, Nicholas is not really as buff as his contemporaries simply because it was not part of the job. This means the films he's done before usually wanted him skinny. And being tall (6'3), his slender physique becomes more prominent. On the other hand, it would seem that this time the actor is working on getting more muscles for X-Men.
In an interview, he said: "It's actually quite nice because the last couple of roles I've done they've asked me to be really skinny so I didn't get to eat a lot and now I finally get to eat anything and everything pretty much." Now he's increased his consumption of carbs and protein. These are both essential in building muscles and gaining weight. Generally the actor is not skinny in the sense that he looks like a teen. He still has masculinity in him. He has a great body that's not just as chiseled-looking as other actors.