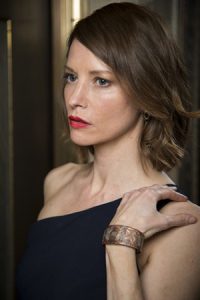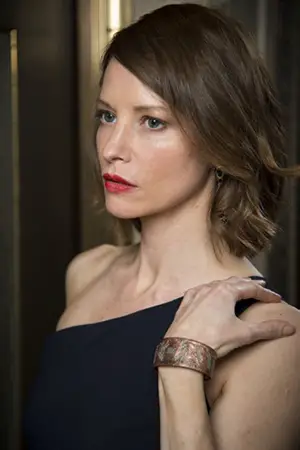 English actress Sienna Guillory began acting in the 1990s, but was only recognized in the 2000s. This was courtesy of her portrayal of Helen on the miniseries Helen of Troy. She had a short appearance in the box office hit Love Actually. She soon moved to Hollywood with roles in the movies Resident Evil: Apocalypse and Eragon. In the former, she played Jill Valentine. She reprised this part in Resident Evil: Retribution. She stars in the upcoming films Don't Hang Up and Warrior's Gate. She's also pretty much built a career on TV. She had remarkable performances on Fortitude and Stan Lee's Lucky Man.
The actress is already in her 40s, but her physique is a testament of her health and fitness. She has slender figure yet she's also very strong. Her role in Resident Evil pretty much confirms that. To maintain her figure, she engages in sports and other outdoor activities. She claims she doesn't like going to the gym. She prefers to work out the natural way. Same goes to her eating habits. Interestingly, she tries to be natural as possible that doesn't really have any specific diet plans.
She eats food that she likes while trying to stay healthy as much as possible. Dieting means controlling the way she eats and she doesn't like that. Luckily for her, her genes seem to cooperate. Because at her age her metabolism still seems to be fast. This mainly helps her maintain her slender body. It's also interesting to know that Sienna mainly eats veggies and fruits, as well as lean protein. Not because she's following a diet, but because it's natural for her to eat something that's nutritious. The good thing about her relaxed way of eating is that she eats whatever she wants. It's just her choice to mostly eat the ones that are clean and healthy.