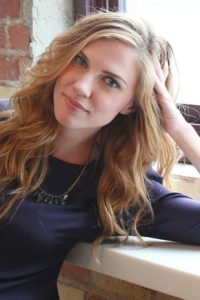 Canadian star Sara Canning had her career beginnings in the late 2000s. During her early years, she made her film debut in the straight-to-video movie Slap Shot 3: The Junior League. At the same time, she played Nicky Hilton in the TV film Paparazzi Princess: The Paris Hilton Story. Afterward, she made her cinematic debut in the movie Black Field. She also made one-episode roles in the television shows Smallville and Kyle XY.
She became known to the mainstream audience after landing the role of Jenna Sommers in The Vampire Diaries. She was part of the regular cast from seasons 1-2. In the 2010s, she acted in the movies The Right Kind of Wrong, Eadweard, and Hello Destroyer. She also appeared as Lake in the movie War for the Planet of the Apes. During this period, she also played the titular character in the TV movie Hannah's Law. She next became known for starring in the shows Primeval: New World and Remedy. Her latest work on television is as Jacquelyn Seleszyka in A Series of Unfortunate Events.
The 30-year-old actress stays in shape by sticking to an active lifestyle. She chooses to work out most of the time not only to stay slim but to also feel stronger and healthier. In an interview, the actress also revealed that she's into yoga. She also explained that while it wasn't easy at first, she eventually became comfortable with it and that it also significantly helped her achieve a better mood. This is great for her because not only does she work out for her body, she also does something that's also great for her mental health.
In this interview, she was noted for saying: "It's really painful for the first 15 minutes, but my mind runs a million miles a minute so it really helps me to just breathe and focus." When she's relaxed and focused, Sara also finds it easier to follow a healthier lifestyle. Aside from yoga, the film and television actress also stays in shape by doing the basics. She loves running and other outdoor activities like hiking.