Early Life and Success in Acting and Singing
Selena Marie Gomez was born on July 22, 1992 in Grand Prairie, Texas, U.S. to former stage actress Amanda Dawn "Mandy" Cornett and Ricardo Joel Gomez. When she was five, her parents divorced and she was raised as an only child by her mother.
In May 2010, she received her high school diploma through homeschooling. While auditioning for Barney and Friends, she met future actress and singer Demi Lovato. They eventually became close friends and would later appear in some shows together.
Her career officially started when she was chosen for the role of Gianna in Barney and Friends, which she played from 2002 to 2004. She then made her film debut with an appearance in the 2003 film Spy Kids 3-D: Game Over. She next appeared in the made-for-television film Walker, Texas Ranger: Trial by Fire.
She later made a guest appearance in an episode of the Disney Channel series The Suite Life of Zack & Cody before landing three episodes, playing the role of Mikayla in Hannah Montana. In 2007, she was cast for the lead role of Alex Russo in another Disney Channel series, Wizards of Waverly Place. It premiered on October 12, 2007, attracting 5.9 million viewers.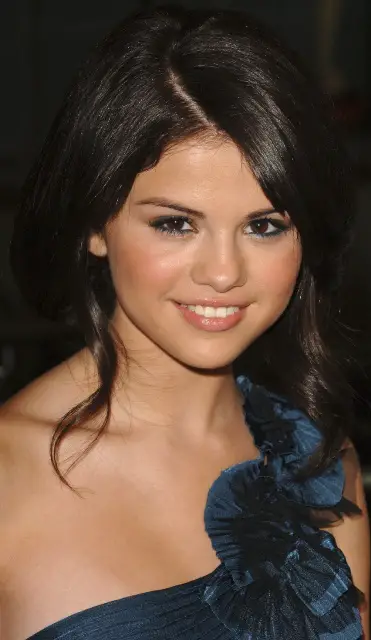 The show was an instant hit, earning Gomez mainstream success. It also won Outstanding Children's Program at the 61st Primetime Emmy Awards in 2009. She went on to portray Alex until the show's finale on January 6, 2012. She has also made appearances in other television shows such as Jonas Brothers: Living the Dream, Studio DC: Almost Live, The Suite Life on Deck, Sonny with a Chance, So Random!, PrankStars and Austin Mahone Takeover.
In 2008, she landed the role of Mary in the teen romantic comedy film Another Cinderella Story, which was released straight-to-DVD. She later did voice works in the animated features Horton Hears a Who! and Arthur and the Revenge of Maltazard. The following year, she starred as Carter Mason in the Disney Channel Original Movie Princess Protection Program.
Later in 2009, she reprised her role of Alex Russo in the Disney television film Wizards of Waverly Place: The Movie. Her next project was the movie Arthur 3: The War of the Two Worlds, followed by Ramona and Beezus. In 2011, she co-starred with Leighton Meester and Katie Cassidy in the romantic comedy feature Monte Carlo. The movie, however, garnered negative reviews but achieved moderate success at the box office.
Also in 2011, she made a cameo appearance in The Muppets and provided her voice for the role of Mavis in the animated movie Hotel Transylvania. Despite its mixed reception, it earned a total of $358 million on a budget of $85 million. In 2013, she starred as Faith in 2013's Spring Breakers, alongside Ashley Benson, Rachel Korine, Vanessa Hudgens and James Franco.
Spring Breakers garnered positive reviews and earned $31 million worldwide against its $5 million budget. She next made a cameo appearance in the Chilean-American disaster film Aftershock and co-starred with Ethan Hawke in the action thriller film Getaway, which was panned by critics and was also a commercial flop, only earning $11,806,432 worldwide against its $18 million budget.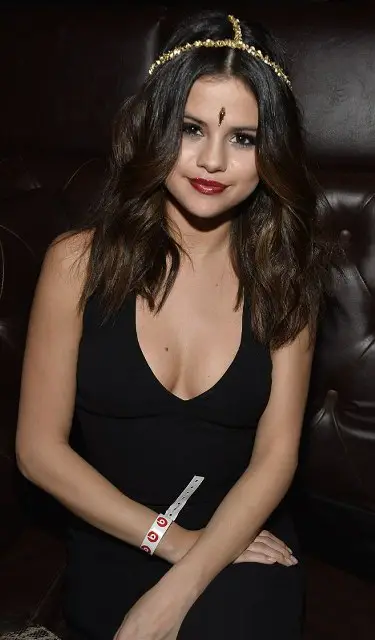 Musical Career and Plastic Surgery
The success of the Disney series Wizards of Waverly Place opened the door to a thriving musical career for Gomez. She first recorded the theme song for the show titled "Everything Is Not What It Seems", marking her first musical release. In 2008, she signed with Hollywood Records and began working on her debut album. She also formed the band Selena Gomez & the Scene.
The band released their debut studio album Kiss & Tell in August 2009. The album immediately became a hit, debuting within the Top 10 of the Billboard 200 chart in the US. The album also generated the hit single "Naturally". On September 17, 2010, she and her band released their second album, A Year Without Rain.
The album also proved to be a commercial success just like its predecessor, becoming their first album to reach the Top 5 of the Billboard 200. Their third album, When the Sun Goes Down, was released on June 28, 2011. The album spawned the hit songs "Who Says" and "Love You Like a Love Song". When the Sun Goes Down also reached Number 3 on the US Billboard 200.
On July 19, 2013, she released her solo debut album Stars Dance. The album's lead single "Come & Get It", debuted at Number 6 on the Billboard 200. The album's second single "Slow Down" was released in August 2013.
The singer-actress has also been embroiled in plastic surgery rumors involving her "increased" cup size. According to some reports, Gomez went under the knife for a boob job. It has been noticed that the Spring Breakers actress is recently shedding some skin, and, like Miley Cyrus, is showcasing her sexuality.
Because of this, people began to see how her body is changing – a change that's beyond physical development, that is, her breasts' sudden increase in size. This immediately prompted rumors of a boob job, and although Gomez denied such reports, the rumors are still strong and persistent.