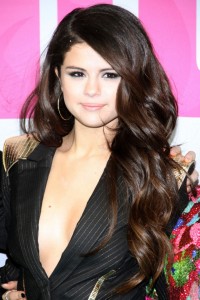 Actress and singer Selena Gomez began performing at a young age and it seems that all her hard work has paid off as she's now one of the most popular young stars in Hollywood. Her breakthrough as an actress came on television with Wizards of Waverly Place. Simultaneously, she was already a prolific singer when she formed her band Selena Gomez & the Scene in 2008. The band was able to release three albums, which has its own respective hit songs. Despite being committed to her recording career, she was able to star in the movies Ramona and Beezus and Monte Carlo.
In 2013, she began to establish herself as a more mature actress with her role in the indie movie Spring Breakers. She also launched her solo debut as a singer with the release of her first album Stars Dance. Selena has also starred in some TV films for Disney such as Princess Protection Program and Wizards of Waverly Place: The Movie. Having a remarkable voice, she's done some work on the animated films and Hotel Transylvania. Her most recent films are Behaving Badly and Rudderless.
Being young, beautiful, talented, and famous, the 23-year-old actress/singer surely has thousands of fans around the globe. Standing at 5'5, Selena also has a slender figure, which is actually her natural body type. Being young, Selena is the kind that wants to eat all her favorite foods. There's no limit that she was hospitalized due to food poisoning and exhaustion. About the experience, she said: "I do eat. The problem is I don't eat right. I love everything that's possibly not good for me."
The celebrity admitted to being fond of junk foods like M&M's, KitKat bars, Snickers and Goobers and even munchies on them regularly. Because of her unhealthy ways, she needs to engage in a more healthy diet, which she should start by eliminating processed foods and eating energy-boosting foods like peas, berries, lentils and fresh cilantro as an alternative rather than junks. Also, she can consume dairy-free replacements like soy or almond milk to help her with her voice and digestion and eat peanut butter with banana instead of candy bars.