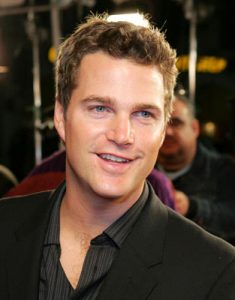 Hollywood actor Chris O'Donnell had his career beginnings in the 1990s. His major breakthrough came as Charlie Simms in the 1992 film Scent of a Woman starring alongside Al Pacino. For his role, he was nominated for a Golden Globe for Best Supporting Actor. He next portrayed D'Artagnan in the movie The Three Musketeers. He gained further recognition after landing the role of Robin in 1995's Batman Forever. He reprised his role in Batman & Robin.
In the 2000s, he starred in the movies Vertical Limit, Kinsey, The Sisters, Kit Kittredge: An American Girl, and Max Payne. His latest roles on the big screen were in the 2010 films A Little Help and Cats & Dogs: The Revenge of Kitty Galore. He also became known for playing Dr. Finn "McVet" Dandridge in Grey's Anatomy. Since 2009, he stars as the lead in the series NCIS: Los Angeles. For his work here, he was nominated for a People's Choice Award in 2017.
The 47-year-old actor stays in shape by working out on a regular basis. Originally, he prefers sports and other outdoor activities. However, knowing that he's not getting any younger, he also knows that he needs to do more in order for his body to stay fit and healthy. Talking about his training in an interview years ago, he said:
"I'm just an average guy trying to keep my body in good condition so I can still do the things that I love. I don't want to give up sports. I want to move around with my kids and play football in the backyard. [But] I'm about to turn 40 and I have to work hard to stay fit."
This is why he seeks the help of his fitness coach, who said that the actor is very easy to train because he's naturally athletic. Chris starts his workout with a warm-up. He then follows this with his primary weight training where he performs cable row, barbell curl, single-leg press, chest press, medicine ball throw, leg curl, bodyweight squat, seated press, triceps dip, and press-up with 15 reps for each. He also does cardio for five minutes, which consists of treadmill, bike, and rower.