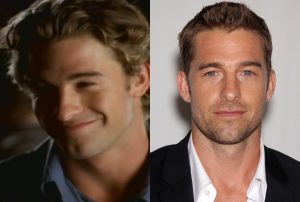 Early Life, Career, and Success
Born on September 1, 1975 in London, Scott Speedman is an actor who was raised in Canada and who made his screen debut in the TV movie Net Worth, as well as on the TV series Kung Fu: The Legend Continues. His first recurring part was on Nancy Drew. Before he got into acting, he was a competitive swimmer in school but a neck injury ended his swimming career. Deciding to enhance his knack for acting, he enrolled at the University of Toronto and York University.
Around the same, he auditioned for the role of Robin in Batman Forever, but he lost the role to Chris O'Donnell. Though a bit disheartened, he continued acting on television, mostly on TV films and shows. After a few years, he got his major breakthrough after landing the role of Ben Covington on the comedy-drama series Felicity. The show instantly earned popularity among audiences and critics alike that Speedman, alongside his co-stars, became household names. For his role as Ben which he played for four seasons from 1998 to 2002, he received numerous Teen Choice nominations.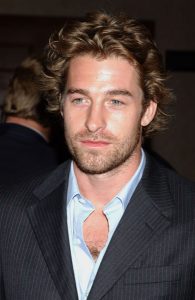 While he was working on Felicity, he managed to act on other projects, starring in the films Duets, Dark Blue, and My Life Without Me. It was, however, in the action horror film Underworld in 2003 where he played the role of Michael Corvin when he attracted international prominence among moviegoers. The movie was a big commercial success that he reprised his role in the sequel Underworld: Evolution. This was released in 2006. Afterwards, he starred in the movies Weirdsville, Anamorph, and Adoration. In 2008, he teamed up with Liv Tyler in the suspense-thriller The Strangers.
He then portrayed the titular character in The Last Rites of Ransom Pride. He continued his acting career in the 2010s with the feature films Barney's Version, Good Neighbours, The Moth Diaries, and portrayed another title role in Edwin Boyd: Citizen Gangster. He went on to reprise his role as Michael Corvin in the Underworld sequel Underworld: Awakening. After this, he had a supporting role in the romantic drama The Vow. He returned to television in 2012 to star on Last Resort until 2013. This was followed by starring roles in indie movies like Barefoot and The Captive. In 2016, he will star on the new TV series Animal Kingdom.
Has Scott Speedman had Plastic Surgery?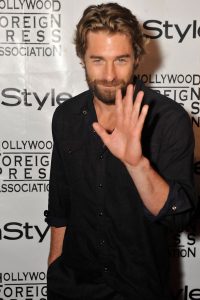 The handsome actor, who we first got to know as college heartthrob on Felicity is now unbelievably in his 40s. After spending his time lately in independent cinema, Speedman is back courtesy of his regular role in the upcoming series on TNT. As we see more of him, we can only laud how incredible he still looks. However, this created a bit of fuss among fans. In 2011, he appeared in the movie The Vow and, in the film it was apparent how he had aged. He had lines all over his face, which of course should be normal.
But as he becomes more active on mainstream screen again, we can see that his face has enhanced and his overall looks have improved. It seems that the actor has appeared younger, thanks to a seemingly flawless facial skin. For this reason, some wonder what tricks could the actor have done to help him recently appear youthful. His wrinkles and lines seem to have lessen in number, thus, the reason why he looks younger. Is it possible that the Underworld actor has had plastic surgery, or if not major procedure, a minor one to appear all fresh and charming for his new show on television?