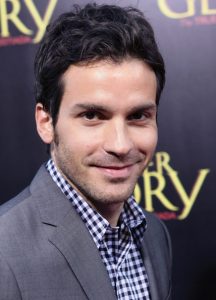 Hollywood actor Santiago Cabrera had his career beginnings in the early 2000s. He made his debut in the British series Spooks. He later landed the role of Octavius in the miniseries Empire. In 2004, he made his cinematic debut in the movie Haven. Following this, he landed his first major break as Isaac Mendez in the American series Heroes. After this, he landed the role of Lancelot in the British series Merlin.
During this period, he also starred in the film Love and Other Disasters and portrayed Camilo Cienfuegos in the biographical film Che. In the 2010s, he guest-starred in the shows Alcatraz and Dexter before joining the main cast of the BBC series The Musketeers as Aramis. He also starred in the Chilean film La vida de los peces. In 2017, he starred in the film Transformers: The Last Knight. He also played Joseph in Big Little Lies. As of 2017, he plays Darius Tanz in the television series Salvation.
The actor recently trained for his role in the latest Transformers film Transformers: The Last Knight. It is of course expected that apart from his physical training through his workout routine, he also prepped his body by following a healthy diet plan, which he did. During this period, the British actor with South American roots was more cautious of his diet. He mostly focused on having proteins, complex carbs, and healthy fats in order to build muscles and gain more energy.
But this wasn't the case for the actor when he was younger. In fact, he admitted that he was more carefree of his eating habits when he was young, not being worried about gaining weight or being unhealthy in general. In an interview years ago, he said: "I don't really watch what I eat. I love sitting around with friends and eating loads and drinking loads for hours. Maybe when I'm 40 I'll worry about my diet." Since he recently turned 40 this year, we can only expect for the actor to take his diet plan more seriously.