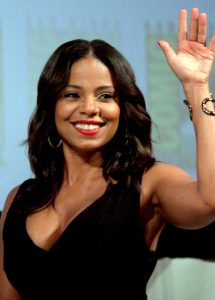 Hollywood star Sanaa Lathan debuted in 1996, appearing in an episode of the shows In the House and Moesha. Shortly after, she was cast for the role of Briana Gilliam in the NBC sitcom LateLine. During this period, she also had appearances in some films, including Miracle in the Woods, Drive, Blade, The Wood, The Best Man, and Catfish in Black Bean Sauce. In the 2000s, she became known for her performances on the big screen.
She starred in such movies as Love & Basketball, Brown Sugar, Out of Time, Alien vs. Predator, and The Family That Preys, among others. On television, she played recurring character Michelle Landau in Nip/Tuck, as well as starred in some TV movies. Lathan is also a prolific voice actress. From 2009 to 2013, she played Donna Tubbs in The Cleveland Show.
Since 2010, she's been voicing the same character in Family Guy as well. She went on to star as Mona Fredricks in the political drama series Boss and played the lead in the miniseries Shots Fired. From 2018 to 2019, she starred as Janelle in Showtime's The Affair. This year, she voiced Selina Kyle / Catwoman in the animated series Harley Quinn. Her other films include Contagion, The Perfect Guy, Now You See Me 2, American Assassin, and Native Son.
Sanaa Lathan is all about living a healthy lifestyle. That's why she follows a mainly vegan diet. Despite that, she's not one to stop herself from indulging in her cravings. "I love food. I can't nor do I have any interest in starving myself, so I try to be as healthy as possible when I'm at home and have fun when I'm going out," said the actress. "Life is too short to be starving and miserable all the time." Typically, she has salad topped with vegan meat, veggie sushi, and veggie ice cream for dessert.