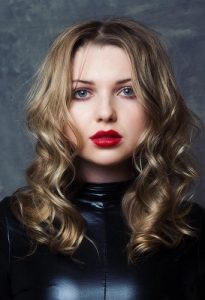 Hollywood star Sammi Hanratty debuted playing the role of Adele in the soap opera Passions. After this, she had an uncredited role in the movie Pirates of the Caribbean: Dead Man's Chest. Released in 2006, this was her first appearance on the big screen. That same year, she had a minor role in the film The Santa Clause 3: The Escape Clause. Later, she played Young Laura in the supernatural horror film Boogeyman 2.
On TV, she initially made guest appearances on various shows. Her first notable role on television was as Jen Gerhardt in the CBS series The Unit. Also, she had recurring parts as Holly in Disney's The Suite Life of Zack & Cody and Young Charlotte "Chuck" Charles in Pushing Daisies. During the late 2000s, she had performances in the films Hero Wanted, An American Girl: Chrissa Stands Strong, Finding Bliss, and A Christmas Carol.
In the 2010s, the actress had roles in the films Kalamity, The Lost Medallion: The Adventures of Billy Stone, and Moms' Night Out. She also played Gretel in 2010's Jack and the Beanstalk. Hanratty then played the lead in 2011's The Greening of Whitney Brown. In the 2010s, the actress became further recognized for her roles as Megan Acosta in Chosen and Dollie Trask in Salem. As of 2017, she stars as Kassidi Gallagher in the Showtime series Shameless. She also recently starred in the 2019 film Countdown.
To stay in shape, Sammi Hanratty focuses on having a balanced diet. She stays away from processed foods to cut down on sugar and salt. While she still has her cravings, she makes great efforts to always eat in moderation. For breakfast, she usually has an egg with a toast or a bowl of oatmeal with fresh fruits. For lunch and dinner, it's typically fish and salad. She also snacks in between to avoid getting hunger pangs. She likes to have smoothies, dried fruits, and almonds.