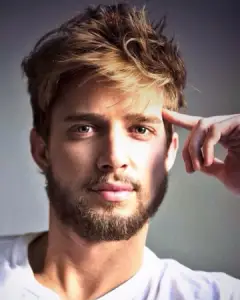 Hollywood star Drew Van Acker had his career beginnings in the late 2000s. Amongst his early roles were one-time parts in such television shows as Castle and Greek. His first starring role on the small screen was as Ian Archer in the Cartoon Network show Tower Prep. Between 2011 and 2016, he became widely known for starring as Jason DiLaurentis in Pretty Little Liars.
At the same time, he appeared in the direct-to-video film Fortress. His next movie role was in 2014's Camouflage. Van Acker also simultaneously played the recurring character of Remi Delatour in the ABC series Devious Maids. In 2017, he starred as Detective Tommy Campbell in the short-lived series Training Day. Afterward, he starred in the film Life Like.
This year, he starred in the movie Spy Intervention, for which he also served as executive producer. The actor also appeared as himself in Hell's Kitchen, as well as played a 3-episode role in Titans as Garth/Aqualad. It was announced that the actor will star in the upcoming feature film Crimson Blues. Additionally, Van Acker starred as Ryan Welling in the web series The Lake.
For his role as Corey Gage in the 2020 film Spy Intervention, Drew Van Acker upped his physical training to get stronger for the part. He even changed his diet plan in order to get the results needed for the role. "I had a pretty strict diet, keeping the cardio up with a lot of uphill running and training outdoors," said the actor.
"Corey is to model this classic spy archetype. It's whole male fantasy of this impenetrable character, both physically and emotionally." Normally, the actor really does stick to an active lifestyle to maintain his physique. He works out, runs a lot, swims, plays sports, and engages in other outdoor activities.