Career Start with Mexican Telenovelas and Breakthrough in Hollywood
Salma Hayek Jiménez was born on September 2, 1966 in Coatzacoalcos, Veracruz, Mexico to Diana Jiménez Medina and Sami Hayek Dominguez. She has a younger brother who is a furniture designer. She was sent to study at the Academy of the Sacred Heart in Grand Coteau, Louisiana in the United States when she was 12. She was diagnosed with dyslexia while there.
She studied International Relations at the Universidad Iberoamericana in Mexico City. She began her professional acting career when she landed the title role in the telenovela Teresa when she was 23. Her role instantly made her a star in Mexico. In 1994, she made her feature film debut with El Callejón de los Milagros (Miracle Alley). The film received several awards than any other film in the history of Mexican cinema and she went on to receive an Ariel Award nomination for her performance.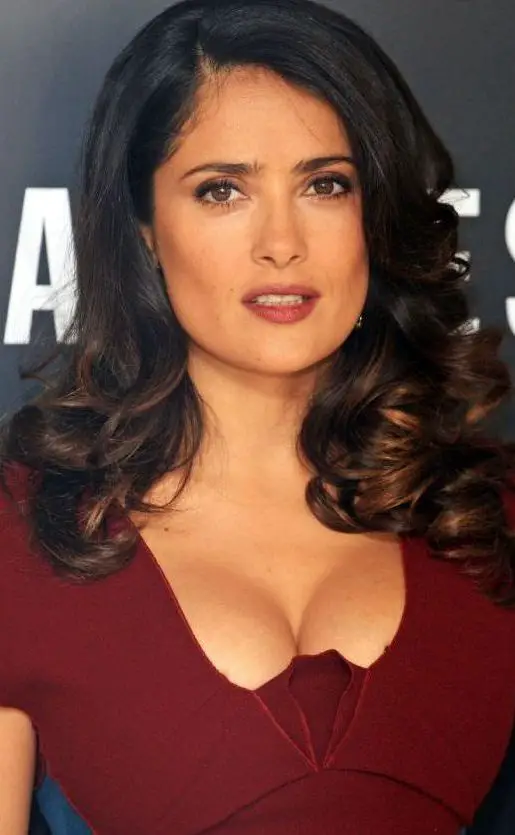 In 1991, she moved to Los Angeles, California to study acting under Stella Adler. Her fluency in English, however, was limited due to her dyslexia. She gained substantial notice when Robert Rodriguez and producer and then-wife Elizabeth Avellan cast her in the 1995 film Desperado, opposite Antonio Banderas. After her role in Desperado, she appeared with a remarkable role in the Robert Rodriquez-directed and Quentin Tarantino-written film, From Dusk Till Dawn.
She then went on to secure more Hollywood projects including a starring role opposite Matthew Perry in the romantic comedy Fools Rush, the big-budget film Wild Wild West, as well as playing a supporting role in Kevin Smith's movie Dogma. She also made an uncredited appearance in the award-winning film Traffic in 2000. Three years after, she reprised her role from Desperado by starring in Once Upon a Time in Mexico, the last movie of the Mariachi trilogy.
She ventured into producing films and television shows when she founded the film production company Ventanarosa. Her first project as a producer was the 1999 film El Coronel No Tiene Quien Le Escriba. The film was selected to compete for Best Foreign Film at the Academy Awards. Her breakthrough role came in 2002 when she portrayed Frida Kahlo in the feature film Frida, which she co-produced. Both the film and her performance earned acclaim and she went on to receive an Academy Award nomination for Best Actress.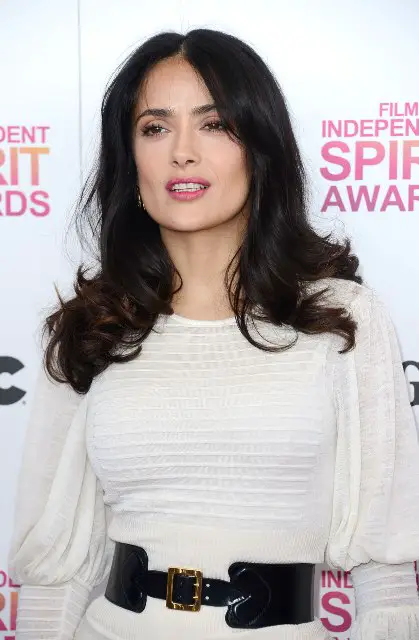 Her directing venture began in 2003 when she directed and produced The Maldonado Miracle, a Showtime film based on a book of the same name. For her work, she won a Daytime Emmy Award for Outstanding Directing in a Children/Youth/Family Special. She gained further achievement as a producer when she served as the executive producer for Ugly Betty, which aired from 2006 to 2010. She adapted the series for American television with Ben Silverman, who obtained the rights and scripts from the Colombian telenovela Yo Soy Betty La Fea in 2001. The series went on to win a Golden Globe Award for Best Comedy Series in 2007.
Plastic Surgery Reports
Already an established actress, director and producer, Salma Hayek, still, was not able to escape plastic surgery rumors that are bound to target every Hollywood name that gets into the spotlight. She was first accused of having a nose job after several previous and current photos of her circulated on the internet. Many have noticed that her nose in previous photos looked bigger and has a wider bridge, while her nose in the recent photos has gotten smaller with a narrower bridge.
There were also reports suggesting that she had undergone a breast augmentation. While it is true that she already has large breasts, many cannot help but notice that she has bigger and rounder breasts now. The actress, however, has since slammed the allegations, saying, "I believe that every woman is entitled to fight to preserve her youth. I've never had anything done on my face—I've never had dermabrasion or peels or injections of any kind, nothing."