Early Years and Career Breakthrough
Born Christina María Aguilera on December 18, 1980 in Staten Island, New York, U.S. to parents Fausto Xavier Aguilera and Shelly Loraine, she has grown to be one of the most talented and sought-after performer of her generation. She has aspired to be a singer as a child and was recognized locally as the "little girl with the big voice" as she sang in local competitions and talent shows. She moved and settled in Rochester, Pennsylvania, a town outside Pittsburgh with her mother and younger sister when she was six years old.
She won her first talent show at the age of eight, performing Whitney Houston's "I Wanna Dance With Somebody". She then appeared in the television show Star Search on March 15, 1990 where she sang "A Sunday Kind of Love", but lost the contest placing only second. Throughout her teenage years in Pittsburgh, she sang "The Star-Spangled Banner" before Pittsburgh Penguins hockey, Pittsburgh Steelers football and Pittsburgh Pirates baseball games.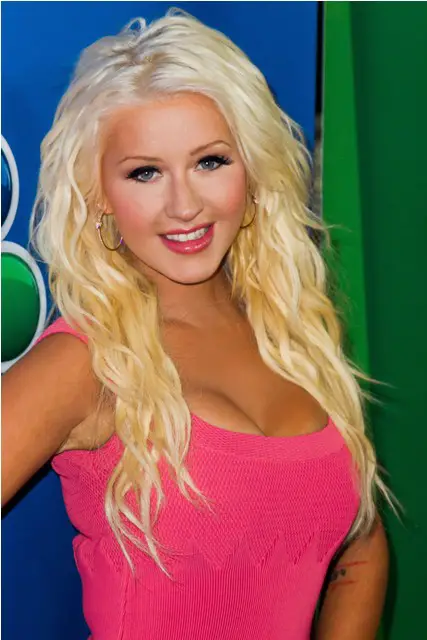 At school, her talent was concealed to avoid bullying from other children. She experienced bullying and resentment from other kids following her television appearances to the point where her peers slashed the tires on her family's car. She was later home schooled after several incidents.
She auditioned for a role in The Mickey Mouse Club in 1991 but was not chosen due to her young age. She joined the cast two years later, where she performed musical presentations and sketch comedy until the show's cancellation in 1994. Her co-stars in the show are now big stars Britney Spears, Keri Russell, Ryan Gosling, and Justin Timberlake, where they nickname her "the diva".
She recorded her first song, "All I Wanna Do", at age 14 in which she had a duet with Japanese singer Keizo Nakanishi. In 1998, she gained notice when she sent a demo of her cover of Whitney Houston's "Run to You" to Disney, who at that time, were looking for a singer to record the song "Reflection" for their animated film Mulan. The demo caught the attention of Ron Fair, a producer and label executive, who led her to receive a contract with RCA Records that same week. "Reflection" was included in the Top 20 on the Adult Contemporary Singles Chart and was nominated for a Golden Globe Award for Best Original Song.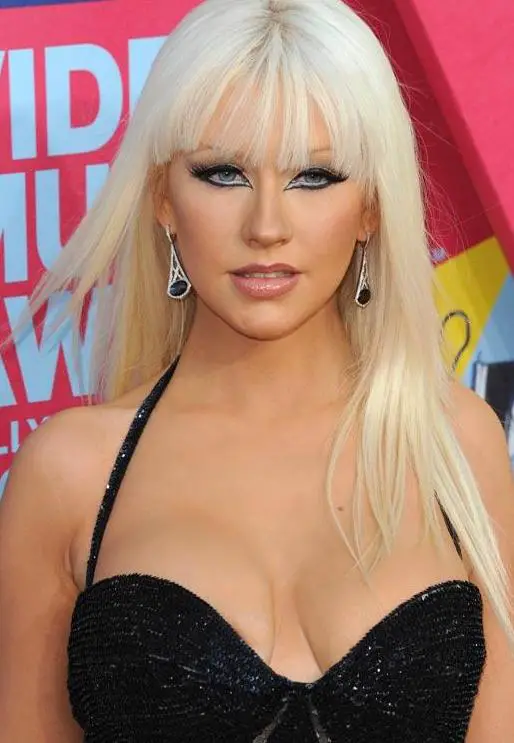 She then went on to release her self-titled debut album on August 24, 1999. It debuted at No. 1 on the US Billboard 200 and Canadian Albums Chart, and sold over 17 million copies worldwide. Her debut single, "Genie in a Bottle", was an international success, instantly putting her into the limelight. It reached No. 1 on the US Billboard Hot 100 and numerous countries worldwide. Follow-up singles, "What a Girl Wants" and "Come On Over Baby (All I Want Is You)", also achieved worldwide success. To top it all, she won the Grammy Award for Best New Artist in 2000.
Plastic Surgery Claims
Along with her instant success as a recording artist comes controversies such as those circulating reports that she has had four plastic surgeries, including breast augmentation, rhinoplasty, lip augmentation and liposuction. When her career took off in the late 1990s, it was apparent that the Genie in a Bottle singer's cup size was A. Through the years, people have seen her developed her talent and style in the show business so it became easily noticeable how the once cup A singer became a C.
Many also believe that she possibly has undergone a nose job because her "previous" and "current" nose do not look the same. Her "new" nose appears to be thinner at the bottom and wider at the tip. The alleged nose job also makes her nostrils look more even.
She may also had some work done on her lips as they look fuller than they seem in her earlier years as a singer. Recently, she was accused of undergoing liposuction to lose weight after the birth of her son. According to her friends, she has dropped 35 pounds on diet and exercise, opposing to reports that she has gained her new body through liposuction.