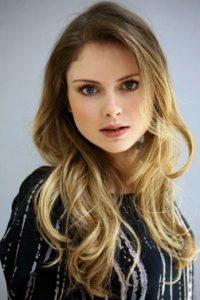 Rose McIver is a New Zealand actress. She began acting in her native country. Her first acting came as a child with the film The Piano. In the early '90s, she played Ilea in the Hercules TV films. She continued her career in the 2000s, appearing on the TV movie Murder in Greenwich. Her first main role on television was on the New Zealand series Rude Awakenings. Her first mainstream gig was on Peter Jackson's 2009 film The Lovely Bones. She then starred as Summer Landsdown on Power Rangers RPM. After recurring roles on Masters of Sex and Once Upon a Time, she got the lead on the TV series iZombie. She's been starring on the show since 2014. She had also starred on the TV movie Petals on the Wind.
The 28-year-old actress from New Zealand is now a television staple. This is all thanks to her lead role as Liv Moore on iZombie. Standing at 5'3, Rose is a petite actress with a thin frame. The actress makes an effort to make sure that she mostly eats healthy food everyday. In an interview, she said: "I tend to kick off the day with a homemade smoothie. Spinach, banana, yogurt, almonds and blueberries." Veggies, fruits, and nuts loads her up real good with the right amount of energy she needs to get going.
For lunch, she can't actually go past a sandwich. This sandwich has to be with avocado or tomato. For dinner, the actress revealed that she likes eating out with friends. She usually eats Thai food, some pasta, or some salad for dinner. Being on-the-go because of her current regular gig, the actress keeps healthy snacks with her. She said: "I always keep a couple of Kind Bars on me for snacks and chopped up oranges or apple make for perfect afternoon nibbles." She also keeps herself hydrated daily, so drinking lots of water is vital for her.