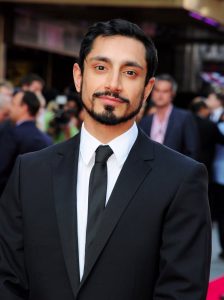 English actor Riz Ahmed started his career in 2006, debuting in the film The Road to Guantanamo. That same year, he made his first television role in 2 episodes of The Path to 9/11. At the same time, he had a role in the TV movie Berry's Way and guest-starred in Britz and Wired. In 2008, he appeared in 5 episodes of the British horror series Dead Set.
Afterward, he had performances in the films Shifty and Rage. His career flourished in the 2010s. He first had roles in the movies Four Lions, Centurion, Black Gold, Trishna, Ill Manors, The Reluctant Fundamentalist, and Closed Circuit. In 2014, he played Rick in the movie Nightcrawler, as well as played Aaron Kalloor in 2016's Jason Bourne.
He came to mainstream attention after playing the lead of Nasir Khan in the HBO miniseries The Night Of. For his performance, he won the Primetime Emmy Award for Outstanding Lead Actor in a Limited Series or Movie in 2017. He also played Elias Rahim in Netflix's The OA and Bodhi Rook in the movie Rogue One. More recently, he portrayed Carlton Drake in the superhero film Venom. He also starred in the 2018 film The Sisters Brothers.
For his role in The Night Of, the actor was required to improve his physique as part of his character's development. Starting out as a scrawny kid at the beginning of the show, he needed to get his body stronger and bulkier after a couple of episodes. To help him with this, he worked with a trainer.
"I switched from metabolic conditioning workouts—with a ketogenic diet to burn fat and get really trim into big compound lifts and almost no cardio," said the actor. During this period, he trained six days a week. To avoid injuries and maintain good posture, he relied on yoga and Pilates.