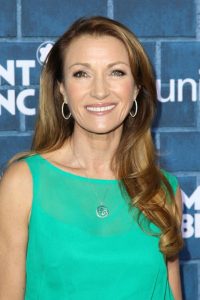 It was in 1970 that Jane Seymour started her acting journey. Initially, she had notable roles on the TV shows The Strauss Family and The Onedin Line. She was then praised for her role in the mini-series Captains and the Kings, for which she got an Emmy nomination. In the movies, she had her breakthrough for her role as Solitaire in the James Bond movie Live and Let Die.
She went on to star in the movie Sinbad and the Eye of the Tiger. She continued acting in the 1980s. During this period, she starred in the films Somewhere In Time, East of Eden, and War and Remembrance. Also in the 1990s, she became a successful TV star courtesy of her lead role in the TV series Dr. Quinn, Medicine Woman. In the 2000s, she had roles in the movies Wedding Crashers, Blind Dating, and After Sex. She also had notable appearances on the TV shows Smallville and Modern Men. Her latest work is in the TV series Hooten & the Lady.
The veteran actress has managed to stay youthful and fit thanks to her healthy eating habits and active lifestyle. She reveals that practicing a healthy lifestyle is something that she's learned from her family. She was raised to be cautious of the food she eats and not be oblivious to her physical habits.
In an interview, she said: "I drink a glass of wine from time to time but stay away from liquor, never smoke, work out three days a week, do Pilates, Gyrotonics and light weights. I walk and fast walk for exercise from time to time. I go on the reclining bicycle and go on the elliptical machine to get my heart beat up. I tend to stay on the same weight without ever going on a weight-loss diet."
The actress also credits her flat stomach to doing isometric exercises. She explained: "With isometrics, you're isolating and engaging the stomach muscles to strengthen them. It has given me really strong stomach muscles, and I have a longer, leaner look than before."