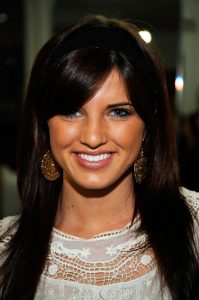 Hollywood actress and dancer Rachele Brooke Smith got her beginnings in the late 2000s. She made her debut as Kate Parker in the film Center Stage: Turn It Up. She next appeared as a dancer in the film Fired Up!, 17 Again, Alvin and the Chipmunks: The Squeakquel, Burlesque, and Iron Man 2. She went on to star in the direct-to-video movie Bring It On: Fight to the Finish.
In the 2010s, she starred in the films Beach Bar: The Movie, Pop Star, and The Cloth. During this period, she also guest-starred in a couple of television shows. This includes Entourage, Anger Management, and Scream Queens. She later reprised her role as Kate Parker in the sequel TV movie Center Stage: On Pointe. Her latest films were in the 2016 features Chalk It Up and Cold Moon.
Being a professional dancer, you can expect the 30-year-old to have a fabulous physique. Aside from her dancing, the star also stays in shape by doing other workout routines. In an interview, the celebrity got candid about her daily routine. For one, she starts her morning with some dance moves. "I also never leave the house without my morning celebration dance routine that involves my dancing around my room to my inspirational playlist on Spotify," she said.
Despite her busy days, she's able to squeeze in some time for her exercises. "I am always finding fun ways to incorporate fitness into my schedule, and always find some way of being active throughout the day," she revealed. In the morning, the actress/dancer rides her bike to attend her yoga class. Later in the day, she walks on the treadmill while reading a script or learning new lines for a show or a movie. She learns how to multitasks pretty well, which allows her to be productive every day.