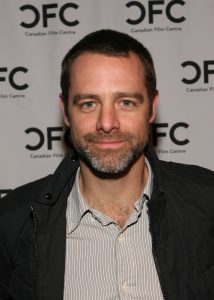 Hollywood actor David Sutcliffe started his professional acting career in the 1990s. During his early years, he made one-time roles in such shows as Forever Knight and Nancy Drew. In 1997, he acted in the direct-to-video movie Bad Day on the Block, as well as in the TV movie Melanie Darrow. The following year, he made his big-screen debut in Half Baked. His first main role on television was as Adam Williams in the comedy-drama series Cold Feet. He next starred in the short-lived show Grapevine.
He next guest-starred in Friends, Providence, and CSI: Crime Scene Investigation. Sutcliffe gained recognition for his role as Christopher Hayden in Gilmore Girls, which he starred in from 2001 to 2007. During this period, he also had performances in the films Testosterone, Under the Tuscan Sun, Happy Endings, and Cake. He later starred in the 2008 movie Inconceivable. Simultaneously, the actor also appeared as Jonah/Dr.
Michaelson in some episodes of The Division. He next starred as Patrick Owen in the sitcom I'm with Her. Between 2007 and 2009, he played recurring character Kevin Nelson in Private Practice. He continued his TV career in the 2010s. During this period, he starred as Det. Aidan Black in the Canadian show Cracked. Following this, he played Dr. Leonard "Len" Barliss in the TNT series Proof. He then played Adam in several episodes of Mistresses.
David Sutcliffe impressively stays trimmed and fit in his 50s. But when it comes to his fitness, he just sticks to the basics. He's not one to overdo it just so he could appear bulkier. He prefers his body to look natural with just enough burly factor. His go-to workouts are running, swimming, hiking, and the occasional weights. The actor also mixes thing up, depending on the role he needs to portray. Of course, he also eats healthily, mostly protein-rich foods and vegetables to improve both his strength and overall health.