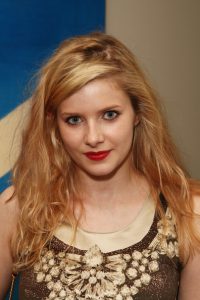 English actress Rachel Hurd-Wood debuted in 2003 as Wendy Darling in the movie Peter Pan. For her role, she received two Young Artist nominations. She next starred as Imogen Helhoughton on the made-for-television film Sherlock Holmes and the Case of the Silk Stocking. Following this, she joined the main cast of the horror feature An American Haunting. It got her a Teen Choice nomination. She next starred in the German film Perfume: The Story of a Murderer. Her next role was as Meredith Crowthorn in the movie Solomon Kane.
At the same time, she played Sibyl Vane in the British film Dorian Gray. She continued acting in the 2010s, first starring in the Australian film Tomorrow, When the War Began. Following this, she starred in the movie Hideaways, as well as in the short film The Mapmaker. Her latest film role was in 2015's Second Origin. Around the same period, she had her first television appearance on the British series Home Fires. In 2017, she starred as Rachel Maddox on the six-part British series Clique, playing a main role on the show's first season.
The 28-year-old actress stays in shape thanks to her clean diet plan. Aside from following an active lifestyle, the English beauty makes sure her body and overall health is protected through nutritious eating. While she admitted she was less cautious of what she ate when she was younger, it's definitely something she has since trained herself to do these days. Eating healthily not only helps her stay slim, it also helps her practice beauty from the inside out. She feels great both physically and mentally and she has this amazing energy that makes her more efficient in her work as an actress. It's totally something that easily motivates her to eat well every day. As for her diet plan, it mainly consists of lean proteins such as fish and chicken and lots of veggies and fruits.