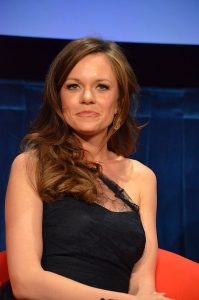 Hollywood actress Rachel Boston had her career beginnings in the early 2000s. Her first acting gig was in The Andy Dick Show. Shortly after her debut, she got her first starring role on television as Beth Mason in American Dreams. After the show ended, she continued acting on the small screen by guest-appearing on various shows.
She later was cast for the role of Daphne Bloom on the TV series The Ex List. In the 2010s, she became known for her role as Det. Abigail Chaffee in In Plain Sight. She next played Ingrid Beauchamp in Witches of East End. She also gained critical recognition for her performance in the independent film The Pill. Other works in movies were in It's a Disaster and Who the F Is Buddy Applebaum.
The 35-year-old actress stays in shape by trying her best to eat healthily. Being in her 30s, she understands the importance of good nutrition now more than ever. So, she generally avoids processed and junk foods. She focuses on the ones that are loaded with nutrients. One thing for sure, even though she tends to live in hotels because of her job as an actress, she makes sure she practices a healthy eating diet. In an interview years ago for the show In Plain Sight, she shared her eating habits.
She said: "I'm living in a hotel right now while working in New Mexico and my little mini-fridge is filled with things that are simple and ready to go, like fruits, nuts, salads, and coconut water." But of course, she has this indulgence she can't just totally avoid and that's chocolate. However, she always practices moderation in her eating routine. So, while she indulgences in desserts, she makes sure she doesn't have a lot. And that's how she stays slender and healthy in general.