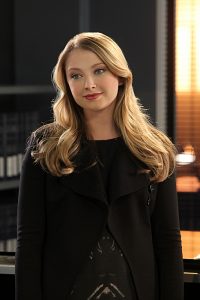 American television and film actress Elisabeth Harnois is now a familiar name. This is all thanks to some notable roles on the small screen. She was actually a little girl when she began her quest as an actress. Her debut dates back the 1980s. In the '90s, she played the lead on the TV series Adventures in Wonderland. She continued acting during the next decade. She played the lead on the short-lived series Point Pleasant. Afterwards, she had a recurring character on One Tree Hill. After a short stint on Miami Medical, she achieved further fame for starring on CSI: Crime Scene Investigation. She was part of the main cast from seasons 12-16.
It might come of as a surprise, but the former CSI: Crime Scene Investigation is only three years shy of 40. Her genes may have something to do with this trick, but her healthy lifestyle can be credited, too. Being in her late 30s, the actress knows it becomes more vital for her to follow a healthy life. This is not only to look great, but to also feel good on the inside. As she grows older, especially in Hollywood where temptation is all around, she strives to focus on her body's wellness.
She listens to what her body needs and she responds accordingly. That's why she makes an effort to consume the right foods most of the time. Aside from this, she also allots time to work out. Looking at her body, she has maintained a slender figure since starting out. She's even more active now with cardio exercises that she performs regularly. Despite being busy as an actress, she finds a way to keep moving. Living a sedentary life is not something that appeals to her. When she's not very busy, she plays sports and engages in outdoor activities with her friends.