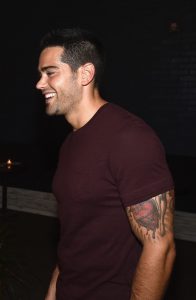 Hollywood actor Jesse Metcalfe had his career beginnings in the soap opera Passions. After his role on the show finished, he joined the main cast of Desperate Housewives as John Rowland for its first reason. He continued appearing on the said show in the subsequent seasons. In 2006, he became more famous for playing the title role in the movie John Tucker Must Die. This led her to star in a couple of other feature films.
In the 2010s, he continued his prolific career, particularly on television. He starred as Luke Watson in Chase and became further known as Christopher Ewing in Dallas. He also starred in the 2010 movie The Tortured. In 2016, he started playing the role of Trace Riley, one of the main casts in the television series Chesapeake Shores. That same period, he starred in the film God's Not Dead 2 and in the TV movie Dead Rising: Endgame.
The 39-year-old actor stays in shape by working out on a regular basis. Ever since his start in the early 2000s, it is apparent how the actor's physique has turned from average to bulky. He has gained muscles and he looks fitter than ever. So, what is his workout like? In an interview, Jesse spilled the beans when it comes to his training. First, he revealed that his training is not just for his physical looks, it's also for his mental health.
He said: "The most important facet of exercise for me is what it does for me psychologically. It really anchors me, and I love to get up early to workout. I really feel like it sets my day in a positive direction. And a very close second is aesthetics, because it has to be for my line of business." He added: "I don't keep it typical. I really feel like that's the key to continuing to shock your muscles and blast through plateaus you may hit. Plus, I get bored. I've really had to do a lot of different things, and I think that's important for reaching higher and higher fitness goals."