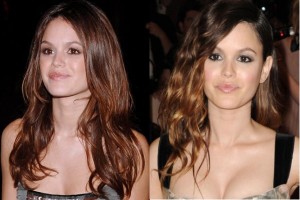 Early Career and Hollywood Success
Born on August 25, 1981 in Los Angeles, California, Rachel Bilson attended a community college after high school though she dropped out after a year. When she was in her teens, she had a rebellious period and was reckless that she got into a car accident with her brother's friends. The said experience changed her and made her stop getting into troublesome situations.
After dropping out, her father advised her to take acting as a professional career, which she did by first appearing on commercials. In 2003, she landed one-episode roles in the popular television shows Buffy the Vampire Slayer and 8 Simple Rules. Around the same time, she got cast for the role of Summer Roberts in The O.C., which went on to become a hit show worldwide.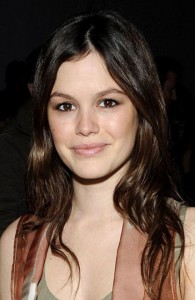 This led her to garner widespread recognition among television viewers. For her role, she received Teen Choice awards and nominations. Her chemistry with her love interest in the show Adam Brody was particularly loved by fans. Her character, Summer, was only supposed to appear in a few episodes but soon became part of the main cast after the show's success. The O.C. lasted four seasons, which ran from 2003 to 2007. Simultaneously while still on the show, she made guest appearances in That '70s Show and Chuck.
In 2006, she made her movie debut in The Last Kiss, for which she was nominated for a Teen Choice Award for Choice Movie Breakout – Female. In 2008, a year after The O.C. ended, she starred in the science fiction film Jumper with Hayden Christensen, who she started dating after. They're still together up to present, and their first child, a daughter, was born in October 2014.
She next starred as Molly in the romantic comedy-drama anthology New York, I Love You. She then began the 2010s with a starring role in the romance film Waiting for Forever. It was also during this period that she began playing the recurring role of Cindy in How I Met Your Mother. In 2011, she starred in the comedy film Life Happens. That same year, she returned to television by playing the lead role on the TV series Hart of Dixie, which also ran for four seasons. In 2013, she starred in the comedy movie The To Do List.
Has Rachel Bilson had Plastic Surgery?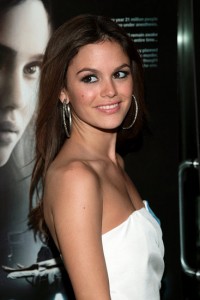 Rachel Bilson's portrayal of Summer in the popular series The O.C. certainly made her a household name. Aside from her work on television and film, Bilson became also popular thanks to her incredible fashion style. Now in her mid 30s, it's hard to believe that the once charming, petite young actress is now a mom. Amazingly, she still looks the same. Throughout her career, Bilson has been plagued with rumors of plastic surgery, including a nose job and breast implants. At a young age, before even achieving prominence on television, Bilson was said to have had a rhinoplasty procedure to perfect her facial features.
Observers claim the bridge of her nose is too slim and flawless to be natural, thus, the rumors of plastic surgery. Some even went as far as accusing the actress of getting her boobs enhanced. However, it doesn't really seem that the actress has undergone the aforementioned cosmetic procedures. Her nose is naturally slim and it's not impossible to have a pretty nose to compliment one's pretty face, which is the case for Bilson. In addition, the size of her breasts is just the average size, just proportional to her slim figure, thus, there really isn't sign of a plastic surgeon's intervention.