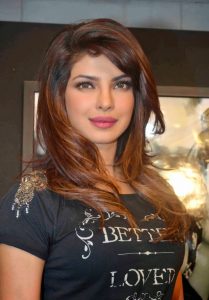 Indian actress Priyanka Chopra is the first Bollywood celebrity to be the lead star in an American series. First recognized as Miss World 2000, she eventually entered Bollywood with a debut in the film The Hero. Subsequently she had roles in Andaaz and Aitraaz. She next moved to major productions like Mujhse Shaadi Karogi, Krrish and Don. Her work in the film Fashion earned her acclaim. She has since starred in many other Bollywood films. She recently gained international prominence. This is all thanks to her lead role on the ABC series Quantico, which she began playing last year.
Standing at 5'7, the 34-year-old actress is now an international star. With her lead role on an American show, she is now expected to take on Hollywood films, too. Looking at her, the Indian actress looks ravishing in her figure. She is not your typical skinny woman, but she is fit, sexy and healthy. She maintains her great figure through healthy eating. Generally, she follows a healthy lifestyle. She avoids habits that she knows to be damaging to both her mental and physical health.
In the morning the actress starts her day right with 2 egg whites or sometimes oatmeal with a glass of skimmed milk. One of her healthy habits is that she drinks a glass of coconut water with handful of nuts every two hours. As for her lunch, this mostly consists of dal, veggies with two chapattis and salad. For dinner, her meal usually involves soup followed by grilled chicken or fish with some sautéed veggies. Then she has nighttime snacks by having turkey sandwich or a sprout salad. On weekends, she allows herself to indulge her cravings, which are tandoori food, cakes and chocolates. She also regularly incorporates veggies and fruits in all her meals for essential vitamins and minerals.