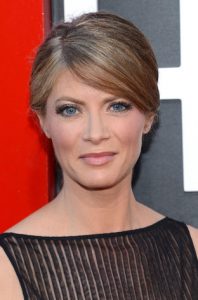 Hollywood comic actress Gillian Vigman had her career beginnings in the late 1990s. Her first role on the screen was as Daphne in an episode of Cupid. Years later, she joined the regular cast of the sketch comedy series Mad TV for its ninth season, between 2003 and 2004. She then appeared in an episode of Significant Others. At the same time, she starred in the TV movie Comedy Central Thanksgiving Wiikend: Thanksgiving Island.
In 2006, Vigman made her cinematic debut in the film Deck the Halls. She went on to have notable performances in the comedy movies Step Brothers, The Hangover, and Aliens in the Attic. In The Hangover, she played Stephanie Wenneck, which she reprised in the sequels The Hangover Part II and The Hangover Part III. Back on TV, the actress starred as Liz Walker in the short-lived show Sons & Daughters.
The following decade, Vigman played Jessica Morelli in the CBS series The Defenders. She continued having recurring parts in such TV shows as Suburgatory and New Girl. More recently, the comedic star played Lori Strahan in Lopez and Ida Abbott in Life Sentence. She has also had performances in the films Answers to Nothing, The Kings of Summer, A Crooked Somebody, The House, and Forever My Girl.
Gillian Vigman maintains a healthy body by sticking to a balanced diet. As a mother, she also tries to instill healthy eating habits to her kids. As for any diet tricks, she doesn't have any. She simply eats clean. "I eat everything and anything, and I attribute that to a household where my mom did a lot of cooking, was a good cook and made us try everything," said the actress.
"Fresh fruit goes into 99 percent of my son's lunches and I try to do one vegetable, preferably green, at dinner," she added. As part of her clean diet plan, her meals typically consist of lean meat, veggies, and fruits — lots of them.