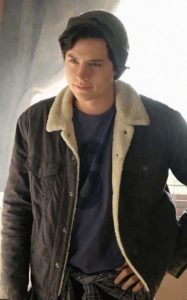 Hollywood actor Cole Sprouse had his career start at a young age. He started his film and television career alongside his twin brother Dylan Sprouse. His first television role was as Patrick Kelly in the ABC sitcom Grace Under Fire, which aired from 1993 to 1998. Following this, he made his big screen debut in the 1999 film Big Daddy. This was succeeded by a role in the film The Astronaut's Wife. In the early 2000s, he had a recurring role as Ben Geller in the sitcom Friends.
He also had roles in the movies I Saw Mommy Kissing Santa Claus, The Master of Disguise, and The Heart Is Deceitful Above All Things. He came to wider prominence when he co-starred as Cody Martin in the Disney series The Suite Life of Zack & Cody. He reprised his role in the spin-off The Suite Life on Deck, as well as in the made-for-television film The Suite Life Movie. Simultaneously, he starred in the films A Modern Twain Story: The Prince and the Pauper, The Kings of Appletown, and Kung Fu Magoo. Further success was achieved recently when he landed the role of Jughead Jones in The CW's Riverdale. His role on the show has since earned him Teen Choice Award nominations.
The 26-year-old actor was sure slimmer during his teens but now that he's grown older Cole is working on improving his physique – especially since he's showing more of his body in Riverdale. So, how does the actor prep for his role? Does he follow a particular workout routine? In an interview, Cole admitted he relies on the advice of his pals when it comes to workout strategies, specifically one from his co-star KJ Apa.
He said: "It's nice going to the gym with dudes like [KJ] because I just mimic what they are doing and by proxy, I get an exercise I never thought I would be able to get. I focus on different parts of the body on different days." He also revealed: "If we have a prospect of a shirtless scene coming up, I usually go a little harder in the four weeks prior."