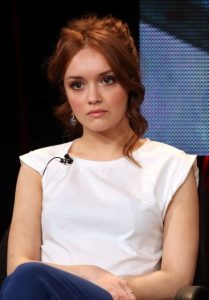 English actress Olivia Cooke had her career beginnings in the 2010s. She made her debut in three episodes of the show Blackout. She also appeared in three episodes of The Secret of Crickley Hall. From 2013 to 2017, she became known for her role as Emma Decody in the television series Bates Motel. This gained her significant attention. While on the show, she started a film career.
In 2014, she had roles in the films The Quiet Ones and The Signal. She also starred in the horror movie Ouija. She later starred in the movies Me and Earl and the Dying Girl, The Limehouse Golem, and Katie Says Goodbye. She will play Becky Sharp in the upcoming miniseries Vanity Fair. In 2017, she starred in the film Thoroughbreds. She also has upcoming movies – Ready Player One and Life Itself.
The 24-year-old actress has a fit body, which she does by sticking to an active lifestyle. This doesn't mean that she's a regular gym-goer though because she isn't. In an interview, the actress admitted to being not fond of the gym. She prefers doing outdoor activities rather than exercising at the gym. She even said she prefers rollerblades over workout equipment at the gym. She even said: "I want nice legs, but I don't want to go to the gym, so I just put on my Rollerblades."
Even though she's not inclined to hitting the gym, Olivia still understands the importance of fitness. She still does the basics, like taking walks or going for a run. She also enjoys activities with friends like hiking or trekking. She prefers these activities as this gives her a sense of freedom rather in the confines of a gym. Plus, her being a prolific actress also gives her body the chance to be active. When she's working, she's always moving, which she considers a form of exercise already.