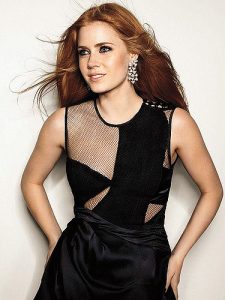 Amy Adams is an American actress who has been acting in the late 1990s when she was in her mid 20s. After her time and experience with B-movies, she came to significant notice for her performance in the indie film Junebug, for which she was nominated for an Oscar for Best Supporting Actress. This was followed by the movie Enchanted, which introduced her to mainstream audience. It also garnered her acclaim. She has since earned Oscar nominations for her supporting roles in The Master and The Fighter while her performance in American Hustle earned her first nomination in the Lead Actress category. Additionally, she is best known for playing Lois Lane in Man of Steel and Batman v Superman: Dawn of Justice.
The 41-year-old actress may not be exempted from the ravages of time, but with healthy eating and lifestyle, she can surely cheat ageing and look years younger. Having been in several acclaimed and well-known Hollywood productions, the talented star knows how to take care of herself. For one, Amy is said to be a fan of exotic dancing-inspired S Factor by Sheila Kelley since 2010. The actress herself said her friends recommended it to her as this technique is very effective when losing baby weight.
This routine has since become famous because it has been proven effective in toning muscles, increasing flexibility, and burning calories. The S Factor is basically all about pole dancing with a mixed of stripping. She is an avid fan of different workout routines but this regimen is something that really made a difference to her when it comes to her general well-being. In addition, the beautiful actress likes to do cardio exercises like running both indoors and outdoors regularly. Her healthy workout routine is one of the reasons why the actress immediately gained back her slender figure after giving birth to her first child back in 2010.