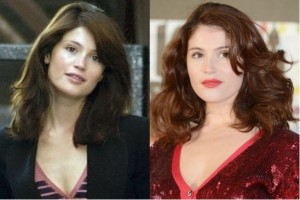 Early Career and Hollywood Fame
Gemma Arterton was born on February 2, 1986 in Gravesend, Kent, England. Her acting journey started while attending Gravesend Grammar School for Girls in her hometown. There, she participated in school productions. Taking her interest to the next level, she left school so she could study at the Miskin Theatre at North West Kent College in Dartford. Afterwards, she was awarded a full scholarship to train at the Royal Academy of Dramatic Art. In 2008, she completed her studies and graduated.
It was, however, before graduating that she made her screen debut, appearing in the TV movie Capturing Mary as well as in the movie St Trinian's in 2007. The following year, she played Elizabeth Bennet on the British series Lost in Austen, followed by another lead role in Tess of the d'Urbervilles. In 2008, she appeared in the films Three and Out and RocknRolla. It was also this year that she gained notice for playing Strawberry Fields in the James Bond movie Quantum of Solace, for which she won an Empire Award for Best Newcomer.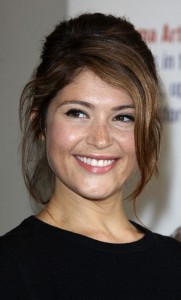 She next reprised her role in St. Trinian's II: The Legend of Fritton's Gold as Kelly Jones in 2009 and played a significant part in Clash of the Titans released the following year. Around this time, mainstream success was more prevalent with her leading roles in The Disappearance of Alice Creed (where she played the titular character) and Prince of Persia: The Sands of Time, starring opposite Jake Gyllenhaal.
She continued her prolific acting career in the 2010s with performances in Tamara Drewe, Song for Marion, Runner Runner, and Hansel & Gretel: Witch Hunters, the last of which she portrayed Gretel opposite Jeremy Renner. Her most recent work on the big screen are in Gemma Bovery (playing the title role) and The Voices. She has two upcoming films, one is She Who Brings Gifts, which will be released in 2016. She's currently filming Their Finest Hour and a Half.
Has Gemma Arterton had Plastic Surgery?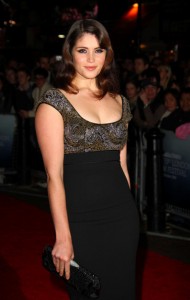 The English actress is getting more popular internationally with her notable leading roles in several feature films. Soon after, with her beauty and talent, she will shine as one of the brightest stars in Hollywood. With her new-found popularity, Arterton becomes more susceptible to rumors of plastic surgery, especially because some observers can see a prominent change in her appearance. The said change was allegedly caused by a nose job, which she reportedly has undergone at one point in her career to give her a greater chance of making it big in the US.
Her previous nose was said to have a wider bridge and its tip wasn't polished as it is now. With the rhinoplasty procedure, the actress' nose is more well-defined, giving her a more sophisticated look, which of course, perfectly suits her. However, considering she's only in her late 20s, it could seem that such an invasive procedure is a bit early for the actress. Although it doesn't mean that it's impossible as it's not uncommon for young celebrities to seek the help of a plastic surgeon to drastically change their appearance. It's just tough to figure out whether Arterton has really had plastic surgery or not.