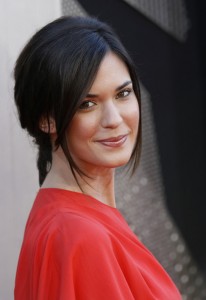 American actress Odette Annable, started her acting journey when she was only five, making her movie debut in Kindergarten Cop in 1990. Her next role came in a movie about six years later. She then took a long break again and only returned in 2004 on television playing one-episode roles. She got a regular role stint on the TV series South Beach, but it was short-lived. After this, she landed another main role on October Road, but just like the previous series, it was also short-lived. However, she was noticed during the same time for her starring role on the well-received feature Cloverfield. Subsequently, she got the lead role in the horror movie The Unborn, exposing her to more mainstream audiences. In the next few years, she continued acting prolifically with roles on the big screen like And Soon the Darkness in 2010. After this, she became further known for her role in the medical drama series House as Dr. Jessica Adams. She then starred on Banshee and The Astronaut Wives Club.
Standing at 5'9, the 30-year-old star is as fabulous as ever. Though she recently has given birth to her first child, Odette was able to return to her original figure in a short period of time. Because she's now in her 30s and she's now a mother, she needs to be more cautious when it comes to her health, particularly her eating habits. During her younger years, she was more open when it came to the foods she ate. She used to eat whatever she wanted and not get worried about gaining weight.
However, now is a different time for her since she has recently reached her 30s and because of her entry to motherhood. For this reason, Odette makes sure she exercises enough and eats nutritious foods. In the morning, she makes sure she eats her breakfast, which mostly consists of oats, eggs, and fresh juices. For lunch, she mostly has fish or chicken accompanied with fruits and veggies. In the evening, she has pasta and salad. Her snacks are mostly healthy, too – yogurt, nuts, and fruits.