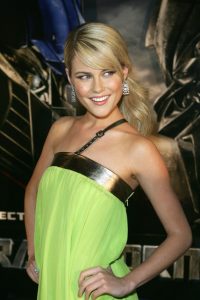 Rachael Taylor is an actress from Australia who first built her career there before going to Hollywood. Her first major role was on the TV series headLand. Afterwards, she headed to the US where she starred in the horror-slasher film See No Evil. Following her supporting role in Michael Bay's Transformers, Rachael's career in Hollywood just became more interesting. Ultimately, she landed starring roles in such feature films as Shutter and Cedar Boys. She also started a career on American television with a leading role on 666 Park Avenue and Crisis. She now stars on Jessica Jones as Trish Walker. She also starred in the psychological thriller The Loft.
Judging from her present look, it can be concluded that the Aussie beauty looks as beautiful as ever with her lean and fit figure, which somehow helped her get noticed in Hollywood. With a starring role on Jessica Jones and appearances in some well-known films, her career has nowhere to go but stardom. Being fabulous, her fans wonder what could be her secrets in maintaining her slender figure while making sure she also stays fit and healthy. For one, the actress takes care of herself primarily because she wants to feel good in the inside.
First things first, cardio exercises is part of her daily routine. Activities such as running, biking, swimming, and even just taking long walks are crucial for her to keep in shape. She also enjoys other outdoor activities and sports. Now, most fans would agree that the actress has an amazing abs. How did she achieve this? For toning her stomach, Rachael relies on weights to help in toning her abs. Basically, she relies on weights to tone her entire body, which, just by looking at her on Jessica Jones (her current show), can be deemed as highly effective.