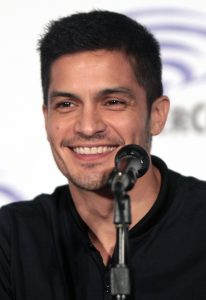 Hollywood actor Nicholas Gonzalez had his career beginnings in 1998, first appearing in an episode of Dharma & Greg. After this, he played recurring character Andy in Undressed, as well as appeared in the TV movie My Little Assassin. Gonzalez landed his first starring role on television, playing Alex Santiago in Showtime's Resurrection Blvd. In 2001, he made his cinematic debut with the film Scenes of the Crime. He next starred in the film Spun.
He next played recurring roles as D.J. in The O.C. and Detective Mike Sandoval in Law & Order: Special Victims Unit. During this period, the actor also starred in the films Anacondas: The Hunt for the Blood Orchid, Dirty, and Behind Enemy Lines II: Axis of Evil. He went on to make one-time roles in several television shows. In 2009, he starred as Dr. Arturo Suarez in the Fox series Mental.
Gonzalez also played Detective Rodriguez in Melrose Place, after which he starred in the movies Down for Life and Falling Awake. More recently, he played Detective Marco Furey in Pretty Little Liars, Dominic in How to Get Away with Murder, and Orlando Lagos in Being Mary Jane. Between 2017 and 2020, the actor also gained fame for his role as Dr. Neil Melendez in The Good Doctor.
Nicholas Gonzalez has always had an active lifestyle. He excelled as an athlete, which he has since incorporated into his day-to-day. Now in his 40s, he continues to train via his workout routine. "When I was the Texas high school champion in the mile and two mile, I was 125 pounds. Just lungs and legs," said the actor.
"I had a bit of a weights regimen, and that continued once I started running at Stanford, but endurance was at the core of everything I did. I turned more to weight training as my film and TV career progressed, and I got further from my running roots."