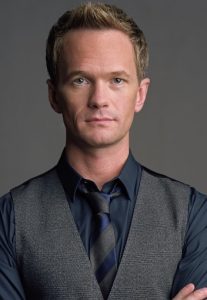 Hollywood actor Neil Patrick Harris first gained prominence as Douglas "Doogie" Howser in the comedy-drama series Doogie Howser, M.D. It aired on ABC from 1989-1993, establishing Harris' career as a television star. During the '80s, he also had roles in the films Clara's Heart and Purple People Eater. After Doogie Howser, M.D. ended, he starred in a couple of TV movies. He also had performances in the films Animal Room, Starship Troopers, The Proposition.
In the 2000s, he starred in the movies The Next Best Thing, Undercover Brothers, Harold & Kumar Go to White Castle, and Harold & Kumar Escape from Guantanamo Bay. It was, however, his role as Barney Stinson in the CBS sitcom How I Met Your Mother that restored his television stardom. The show aired from 2005-2014. At the same time, he starred as Patrick Winslow in The Smurfs and its sequel The Smurfs 2. He's also had notable roles in the films A Million Ways to Die in the West, Gone Girl, and Downsizing. As of 2017, he stars as Count Olaf on Netflix's A Series of Unfortunate Events, which he also serves as the producer. He currently hosts the game show Genius Junior.
The actor wants to stay fit not only to look great but to also feel good from the inside out. Being an actor, his fitness regimen has been varied in order to achieve the required physique for a certain role. "My recent roles have been more transformative, physically. I've been trying to have my body adapt to the different guises," said the actor.
"But I've also realized when I used to go to the gym with a trainer and work out, it was for an outward appearance. I wanted to have a better physique, so I looked better in a T-shirt. But as I'm getting older I'm trying to work out more for longevity—much more bodyweight, core strength, flexibility. I want to be able to stay fit and not get man-boobs when I stop lifting weights, but I also want to be able to survive a zombie apocalypse," he continued.