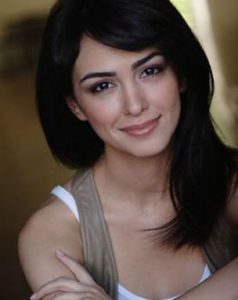 Hollywood actress Nazanin Boniadi debuted in 2 episodes of The CW's The Game. Her first notable role on television was as Leyla Mir in General Hospital, which she played from 2007 to 2009. She also reprised her role in the spin-off General Hospital: Night Shift. During this period, she made her first movie role in 2007's Gameface. She next appeared as an extra in the movie Charlie Wilson's War, as well as played a cameo role in Iron Man.
In the 2010s, she guest-starred in The Deep End, Hawthorne, 24, and Suits. Between 2011 and 2014, she played a recurring role as Nora in the CBS sitcom How I Met Your Mother. Around this period, she had roles in the films The Next Three Days and Shirin in Love. After guest roles in CSI: Crime Scene Investigation, Best Friends Forever, Go On, and Grey's Anatomy, she became more noticed for her role as Fara Sherazi in Showtime's Homeland.
After this, she starred in the film Desert Dancer, as well as portrayed Esther in Ben-Hur. She also played recurring character Adnan Salif in Scandal. Her most recent television role was as Clare Quayle in the Starz series Counterpart. More recently, she had performances in the films Hotel Mumbai and Bombshell, the latter of which she portrayed news anchor Rudi Bakhtiar.
In an interview, Nazanin Boniadi got candid about her diet plan and her overall food choices. She explains how she opts delicious foods that are also healthy.
"I have a deep love for chocolate and sugar. But realistically, I like foods that are both tasty, healthy and don't deplete my energy," said the actress. "So I like to eat low-glycemic, alkaline, organic foods whenever possible. It's fun to discover new ways of preparing flavorful dishes that, ideally, also have health benefits."
She also starts her day right with something nutritious. "I love almond milk smoothies. I usually add reishi, maca and cordyceps for energy, fruit for sweetness and flavor, a plant-based protein powder, and hydrolyzed collagen powder for skin, hair and joint benefits," she shared.