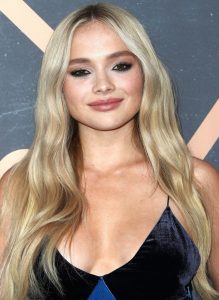 Hollywood star Natalie Alyn Lind had her beginnings in 2006, debuting in an episode of One Tree Hill. She next appeared in an episode of Army Wives. She became more active in the 2010s, first landing several one-time roles on television. This includes guest appearances on Flashpoint, iCarly, Criminal Minds, and Wizards of Waverly Place. At the same time, she starred in the TV movie November Christmas, as well as in the feature films Blood Done Sign My Name and Kaboom. Her next role was in another TV film Playdate in 2012.
Lind became known for her recurring character Dana Caldwell in the ABC period sitcom The Goldbergs, which she played from 2013 to 2017. In 2014, she also appeared in the film Mockingbird. Later, the actress had guest roles in Murder in the First, Chicago Fire, and iZombie. She went on to play Silver St. Cloud in 7 episodes of Gotham. From 2017 to 2019, she starred as Lauren Strucker in the Fox series The Gifted, though it was canceled after two seasons. It was announced that she recently landed the part of Ashley in the CBS All Access show Tell Me A Story as part of the Season 2 main cast.
The young star takes care of her body and overall health by eating clean. Even at a young age, she understands the importance of proper nutrition. As a full-time actress, she always wants to look and feel her best. Healthy eating can hugely help with that. While she doesn't necessarily deprive herself of food, still eating foods like pizza and fries if she wants to, she does it in moderation. Most of the time, though, the Natalie Alyn Lind diet plan consists of healthy foods like lean meat, healthy fats from fish and olive oil, complex carbs, and lots of fruits and veggies. When she's on the go, she snacks on smoothies with the healthiest ingredients.