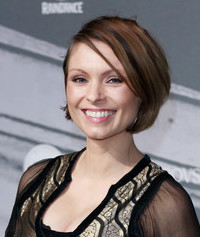 UK-based actress MyAnna Buring had her career beginnings in the mid-2000s. During her early years in the industry, she had one-time roles in Murder Prevention, Casualty, and Doctor Who. In 2005, she starred as Sam in the horror film The Descent. She went on to appear in the films The Omen, Grindhouse, Doomsday, Freakdog, Credo, Lesbian Vampire Killers, and City Rats.
In 2009, she reprised her role as Sam in the movie The Descent Part 2. Buring also appeared in 5 episodes of the sketch comedy series The Wrong Door. In the 2010s, she starred in the television film Witchville, as well as guest-starred in Inspector George Gently and Any Human Heart. She also continued her film career with performances in Devil's Playground and Kill List. She later joined the cast of The Twilight Saga as Tanya.
Later, she portrayed Edna Braithwaite in Downton Abbey. The actress subsequently starred as Susan "Long Susan" Hart in the TV series Ripper Street, playing the said role from 2012 to 2016. She went on to have roles in such movies as Hyena, Hot Property, and The Comedian's Guide to Survival. Her most recent work on the big screen was in 2019's Killers Anonymous. Meanwhile, she starred as Tissaia de Vries in Netflix's The Witcher.
MyAnna Buring stays in shape by following a healthy diet plan. At her age, unhealthy meals no longer appeal to her. She prefers clean, whole foods that nourish her body for increased energy levels and better overall well-being. That's why MyAnna Buring's diet plan primarily consists of lean meat like fish and chicken partnered with lots of fruits and veggies. In between meals, she prefers snacks that make her feel full to avoid binge-eating. Her go-to munches are fruits, nuts, and yogurt.