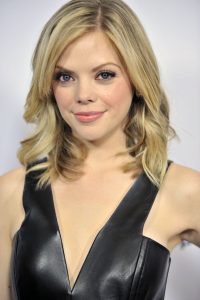 American actress Dreama Walker had her career beginnings in the mid-2000s. During her early years, she had roles in the films Goodbye Baby, Sex and the City, and Gran Torino. On television, her first notable role was as Hazel Williams in Gossip Girl. She next played the recurring role of Becca in The Good Wife. In the 2010s, she had her first starring role as June Colburn in the short-lived series Don't Trust the B—- in Apartment 23. For her performance here, she got a Teen Choice nomination for the Breakout Star category. During this period, she also had roles in the movies The Pill, Compliance, Chlorine, and Don't Worry Baby. This year, she joined the main cast of the series Doubt as Tiffany Allan. The show aired on CBS but was canceled after its first season.
The 31-year-old actress stays in shape by living a healthy life. But she also doesn't overdo it. She understands the importance of balance and the need for her to enjoy her life. In an interview, she was noted for saying: "You have to make being in good health a lifestyle choice, but not be obsessive about it. We all feel better when we're eating well, but it's totally OK to splurge once in awhile! I'm definitely at the age and time in my life where I'm just really happy with where I'm at."
She's fond of integrating juices into her diet. In fact, she likes the Liquid Juice Bar in Los Angeles. She said: "They have an amazing Acai bowl filled with acai berries, strawberries, almond butter, almond milk, granola, and bananas. It's so divine, delicious, and really good for you—I go there four to five times per week." She's also crazy about Pressed Juicery, saying: "The kale, spinach, and lemon drink is so good! It's a meal replacement and gives me all the fruit and veggie servings I need." She also revealed that she has a sweet tooth, but she eats sweets occasionally and moderately.