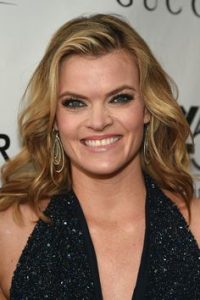 Hollywood star Missi Pyle has been acting since 1997, though she initially debuted in an episode of Star Trek: The Next Generation back in 1989. It was just a one-time gig and she didn't pursue acting full-time until the mid-1990s. She made her big screen debut with a small role in the film As Good as It Gets. Her first credited movie role was in 1999's Galaxy Quest.
In the 2000s, she had performances in the films Josie and the Pussycats, Bringing Down the House, Exposed, Big Fish, Along Came Polly, Soul Plane, and DodgeBall: A True Underdog Story. She later played Mrs. Beauregarde in Charlie and the Chocolate Factory, after which she portrayed Nadia Vole in Stormbreaker. On TV, she appeared in several episodes of The Wayne Brady Show, Two and a Half Men, Boston Legal, and The Sarah Silverman Program.
She also starred in the short-lived show The Wedding Bells. She later had a supporting role in the comedy film Harold & Kumar Escape from Guantanamo Bay. In the 2010s, she played Constance in the acclaimed film The Artist. She next had notable roles in the movies A Haunted House 2, Gone Girl, Captain Fantastic, Pandemic, and Jumanji: Welcome to the Jungle. As of 2017, she plays the recurring role of Natasha on the sitcom Mom.
According to reports, the actress follows a vegan diet, which she only started recently. With a plant-based diet to nourish her body, it's easier for her to stay slender. She's found that focusing on eating fruits and veggies works well for her body. Hence, she's since adopted veganism and it has since helped her feel great from the inside and out. When she's working, she avoids feeling hungry in between meals by snacking on nuts and fruits. Plus she drinks lots of water to keep herself hydrated.