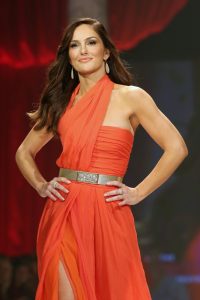 Hollywood actress Minka Kelly got her Hollywood start in the early 2000s. During her initial years, she had guest roles on some shows. She had her first movie appearance in the low-budget feature Devil's Highway. Her first recurring role was on What I Like About You. Her first significant role was as Lyla Garrity on Friday Night Lights. While on the show, she appeared in the films The Kingdom and 500 Days of Summer. After Friday Night Lights, she had a recurring role on Parenthood. Her first starring role on the big screen was in The Roommate. In the 2010s, she had main roles on Charlie's Angels and Almost Human. Both were short-lived, though. Her recent work was on The Path.
The 36-year-old actress may be nearing her 40s, but she surely looks younger than her actual age. This is because she has maintained her slender and lean figure throughout the years. Though she's already got great genes, the actress works hard to sustain her fit body. She knows how important it is to live a healthy lifestyle through healthy eating and regular workouts. She develops a lean physique thanks to her fitness routine. When asked what her workout goal is, she said: "To feel good and not have to buy bigger jeans!"
She also said how it is not important for her what size and weight she is in. She quipped: "I haven't gotten on a scale in a long time. If I'm working out hard enough, I'm proud of myself." She also finds inspiration in others. When working out, she revealed her motivation secret. She revealed, "I watch Beyoncé videos while I'm working out. The dancers' bodies are so inspiring!" For her, exercising is like a meditation. Thus, she gives herself that time because it is important for the sake of balance.