Early Life and Hollywood Breakthrough
Milla Jovovich was born on December 17, 1975 in Kiev, Ukrainian SSR, Soviet Union to Serbian pediatrician Bogić Jovović and Russian stage actress Galina Jovovich. In 1980, when she was five, her family moved to London due to the political intervention of her parents' marriage.
They subsequently moved to Sacramento, California and later settled in Los Angeles after seven months. Her parents divorced soon after arriving in Los Angeles. Her mother tried supporting her by acting but found little success due to language barriers. Both Jovovich's parents served as housekeepers and cooks for director Brian De Palma.
She attended public schools in Los Angeles and soon became fluent in English after three months. Initially starting to model at age nine, she left school at age 12 to continue modeling. After appearing on the cover of an Italian magazine called Lei, she was signed by Prima Modeling Agency. She became a naturalized United States citizen at age 19.
During her time as a model, she appeared on the covers of The Face, Vogue and Cosmopolitan. She has since been featured on more than a hundred magazine covers. She has also been featured in several ad campaigns for such companies as Banana Republic, Christian Dior, Damiani, Donna Karan, Gap, Versace, Calvin Klein, DKNY, Coach, Giorgio Armani, H&M, and Revlon.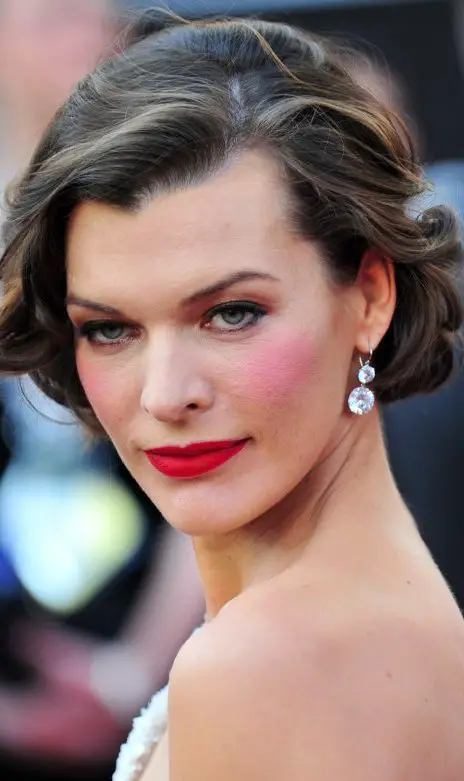 She also began pursuing acting at an early age with her mother enrolling her in the Professional Actors school in California. In 1988, she landed her first professional role in the television film The Night Train to Kathmandu. Later that year, she made her film debut as Samantha Delongpre in the erotic thriller Two Moon Junction.
During this time, she landed guest spots in such television shows as Paradise, Married… with Children and Parker Lewis Can't Lose. Her next film role came three years later with 1991's Return to the Blue Lagoon where she played the female lead. The film received negative reviews from critics and became a financial failure, only earning over $2 million on an $11 million budget.
In 1993, she appeared in Dazed and Confused, which received positive reviews from critics. Though not quite a financial success, barely exceeding its $6.9 million budget with a gross of over $7.9 million, it achieved cult film status.
Due to her role being reduced in the released film, she became discouraged and moved to Europe, taking a hiatus from acting. Fours years later, she made a successful comeback with 1997's The Fifth Element, starring opposite Bruce Willis. Reception for the film was positive and it was also commercially successful, earning over $260 million on a $90 million budget.
For her performance, she was nominated for a Blockbuster Entertainment Award for Favorite Female Newcomer and a Saturn Award for Best Supporting Actress. At the same time, she was also nominated for a Golden Raspberry Award for Worst Supporting Actress.
She next portrayed Joan of Arc in the French historical drama film The Messenger: The Story of Joan of Arc. Reception for the movie was mixed to negative and it also didn't perform well at the box office, only earning over $66 million on an $85 million budget. Her performance as the lead wasn't also well-received by critics, earning her a Golden Raspberry Award for Worst Actress.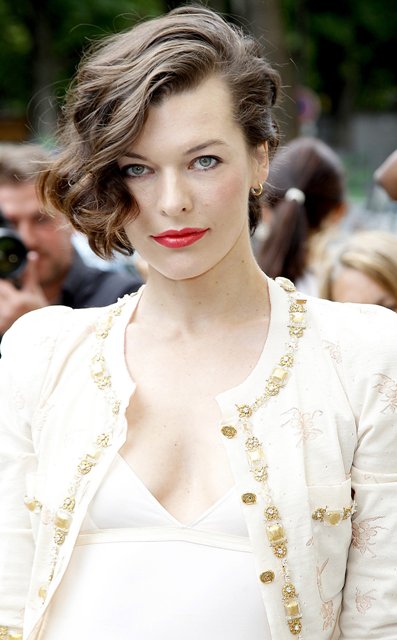 International Stardom and Plastic Surgery
She next starred in such films as The Claim, The Million Dollar Hotel and Zoolander before gaining international stardom for her lead role as Alice in 2002's Resident Evil. Reception for the movie was negative but it became a commercial success, grossing over $102 million on a $33 million budget. For her performance, she was nominated for a Saturn Award for Best Actress.
During the next few years, she starred in You Stupid Man, Dummy, No Good Deed and reprised her role as Alice in 2004's Resident Evil: Apocalypse. Just like the previous installment, Resident Evil: Apocalypse was poorly received by critics but was a box office success, grossing more than $129 million on a $45 million budget. She has since reprised the role of Alice in Resident Evil: Extinction (2007), Resident Evil: Afterlife (2010), and Resident Evil: Retribution (2012).
Jovovich is one of the few actresses in Hollywood who has established herself as a female action figure. She has such powerful beauty that suits her heroine image. Despite some criticisms for her acting capabilities, the 38-year-old actress has since gained admiration for her genuine appeal and effect on people.
Because of her popularity, people have begun to wonder if the Resident Evil star has had any plastic surgery. Not that she needs it, some men and women just really have a penchant for wanting some changes. But it seems that Jovovich isn't one of them. So far, the actress doesn't show any evidence of going under the knife.
However, it was reported that the actress has had a cosmetic enhancement by having veneers after she chipped a tooth while filming a movie. Of the change, Jovovich admitted to not being happy about her new set of teeth as it changed her appearance dramatically. Luckily, she found another dentist that was able to redo her teeth to regain her original smile.
Of the experience, she said: "Until you can't bear to look in the mirror without feeling uncomfortable, don't touch yourself. What is it you people say? "If it ain't broke, don't fix it?" Because you will break it." Couldn't agree with her more!