Career Beginnings and Acting Breakthrough
Alicia Christian Foster, commonly known as Jodie Foster, was born on November 19, 1962 in Los Angeles, California to Evelyn Ella and Lucius Fisher Foster III. She has two elder sisters, Lucinda and Constance Foster and an older brother, Lucius Fisher Foster. Her mother supported her and her siblings by working for a film producer as her father left them before she was born.
She attended Lycée français de Los Angeles, a French-language prep school where she graduated in 1980. As a teenager, she frequently stayed and worked in France and speaks French fluently. In 1985, she earned a bachelor's degree in literature from Yale University.
She was supposed to graduate a year before that but the shooting of then-President Ronald Reagan by John Hinckley, Jr., whom stalked Foster after appearing in 1976's Taxi Driver, created unwanted adverse publicity for her that she took a semester's leave of absence from Yale.
Her acting career initially began at age three when she appeared in a television commercial. In 1968, at age six, she made her television debut in two episodes of the series Mayberry R.F.D.. This was followed by more roles in such TV shows as Gunsmoke and Daniel Boone.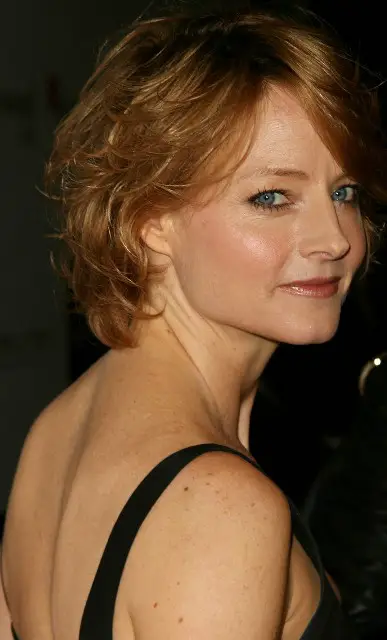 In 1972, she made her big screen debut as Samantha in Napoleon and Samantha. In the mid-1970s, she appeared in various TV shows, including The Partridge Family. In 1973, she portrayed Becky Thatcher in the musical film Tom Sawyer. Her breakthrough came when cast as Iris in Martin Scorsese's 1976 film Taxi Driver, opposite Robert De Niro.
The film received widespread praise from critics and Foster's portrayal of Iris, a child prostitute, was also critically lauded, earning her various awards, including a BAFTA for Best Supporting Actress. She was also nominated for an Oscar for Best Supporting Actress for her role.
Also in 1976, she played the role of Tallulah in the British musical gangster film, Bugsy Malone. For her performance, she won BAFTA awards for Best Supporting Actress and Most Promising Newcomer to Leading Film Roles.
Later in 1976, she starred in The Little Girl Who Lives Down the Lane, for which she won a Saturn Award for Best Actress. Her last film for 1976 was the fantasy comedy feature Freaky Friday, for which she was nominated for a Golden Globe for Best Actress. In the late 1970s and early 1980s, she appeared in such films as Casotto, Candleshoe, Foxes, Carny and The Hotel New Hampshire.
In 1988, she received critical acclaim for her portrayal of rape victim Sarah Tobias in the drama film The Accused. The film was well-received by critics and was also a commercial success, earning more than $32 million on a $6 million budget. For her performance, Foster won her first Oscar and Golden Globe for Best Actress.
Her success in film continued and further roles in diverse films established Foster as a high-caliber actress. In 1991, she impressed critics and viewers alike with her portrayal of Clarice Starling in Jonathan Demme's The Silence of the Lambs, opposite Anthony Hopkins.
The Silence of the Lambs garnered universal acclaim and was also a major box office success, grossing over $270 million on a $19 million budget. For her performance as a young FBI trainee who seeks the advice of Dr. Hannibal Lecter to catch another serial killer earned her another Oscar for Best Actress. She also won a Golden Globe and a BAFTA for the same category.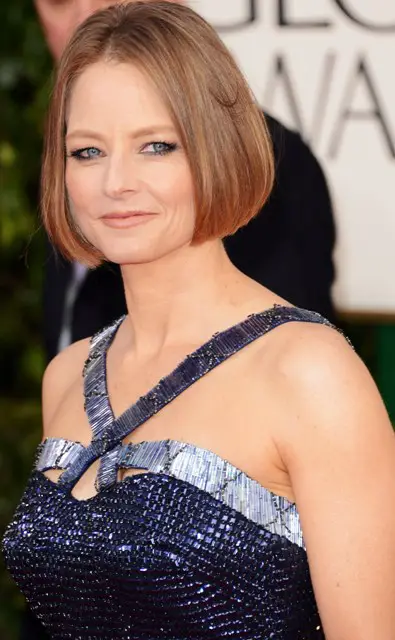 Further Acting Acclaim and Plastic Surgery
After the success of The Silence of the Lambs, she starred in such feature films as Little Man Tate, Shadows and Fog, Sommersby and Maverick. In 1994, she portrayed the titular character in the drama film Nell. In the movie, she stars as a young woman who has to face other people for the first time after being raised by her mother in an isolated cabin.
Despite the movie's mixed reception, Foster received much critical acclaim for her performance, earning her an Oscar and a Golden Globe nomination for Best Actress. She was also awarded the Screen Actors Guild Award for Outstanding Performance by a Female Actor in a Leading Role. Foster has since starred in various motion pictures, including Anna and the King, Panic Room, A Very Long Engagement, Flightplan, Inside Man, The Brave One, Nim's Island, The Beaver, Carnage and Elysium.
Jodie Foster has been acting in front of the camera her whole life but throughout her career, she has maintained her looks without the aid of plastic surgery. People began to wonder for the possibility of Foster going under the knife when, in 2010, observers noticed that she looked the same as she was in 1992 when she won an Oscar for The Silence of the Lambs.
Could it be possible that the award-winning actress have had something done to her face to conceal the signs of aging? Back in 2007, some sites reported that Foster hadn't had any cosmetic operations, nor was she planning on going the artificial route.
When asked about her thoughts on plastic surgery, the actress said: "I don't have anything against it for other people. Whatever they want to do, I'm fine with it. For me, it's really a self-image thing. Like, I'd rather have somebody go, 'Wow, that girl has a bad nose' than 'Wow, that girl has a bad nose job.' I'd rather have a comment about who I am than about something that identifies me as being ashamed of who I am."