Career Beginnings and Film Breakthrough
Elizabeth Irene Mitchell, professionally known as Elizabeth Banks, was born on February 10, 1974 in Pittsfield, Massachusetts to parents Ann (née Wallace) and Mark P. Mitchell. She is the eldest of four children. She played baseball and rode horses as she was growing up. She then began taking an interest in acting when she tried out for the school play.
In 1992, she graduated from Pittsfield High School and became a member of the Massachusetts Junior Classical League. She then enrolled at the University of Pennsylvania. In 1996, she graduated magna cum laude with a major in communications and a concentration in theater arts. In 1998, she earned an MFA from the American Conservatory Theater.
Banks changed her surname to avoid confusion with actress Elizabeth Mitchell. In 1998, she made her film debut in the independent movie Surrender Dorothy. The following year, she appeared in an episode of the television drama All My Children, followed by a guest appearance in the TV series Third Watch.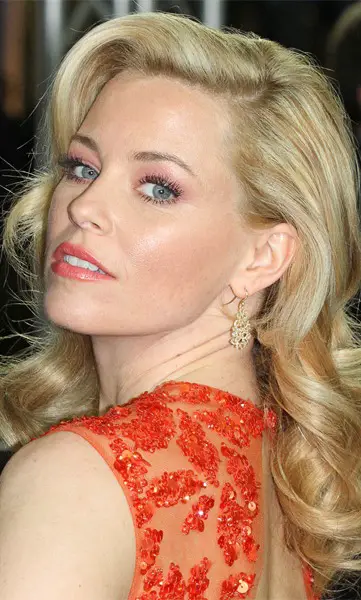 In 2000, she appeared in a minor role in the action-crime film Shaft and landed a guest spot in the HBO series Sex and the City. In the early 2000s, she made a number of appearances in such movies as Wet Hot American Summer, Ordinary Sinner and Swept Away. She was also cast as Betty Brant in 2002's Spider-Man and as Lucy Forrest in Catch Me If You Can. She reprised her role as Betty Brant in 2004's Spider-Man 2.
In 2005, she appeared in the films Heights, Sexual Life, The Sisters and The Baxter before gaining her breakthrough the following year when she played Beth in 2005's The 40-Year-Old Virgin. The movie was well-received by critics and it also became a huge commercial success, earning more than $177 million on a $26 million budget.
After the success of The 40-Year-Old Virgin, she appeared as May in Daltry Calhoun and as Starla Grant in the science fiction-horror-comedy film Slither, the latter of which was a critical success but was a commercial flop.
In 2006, she starred alongside Greg Kinnear and Mark Wahlberg in the sports film Invincible. It was well-received by critics and was also a moderate box office success. The following year, she played Betty Brant in Spider-Man 3, followed by such movies as Meet Bill, Fred Claus, Definitely, Maybe, Meet Dave, Lovely, Still, Zack and Miri Make a Porno, and W., for which she was nominated for a Detroit Film Critics Society Award for Best Supporting Actress for her portrayal of Laura Bush.
In 2008, she starred as Beth Jones in the comedy film Role Models. Reception for the movie was generally positive and it also became a box office success, earning over $92 million on a $28 million budget. The following year, she played Rachel Summers in the psychological horror film The Uninvited.
In 2009, she co-starred alongside Bruce Willis, Radha Mitchell and Rosamund Pike in the science fiction action film Surrogates, where she also served as one of the executive producers. Surrogates received mixed reviews from critics and it went on to become a financial success, earning more than $122 million on an $80 million budget.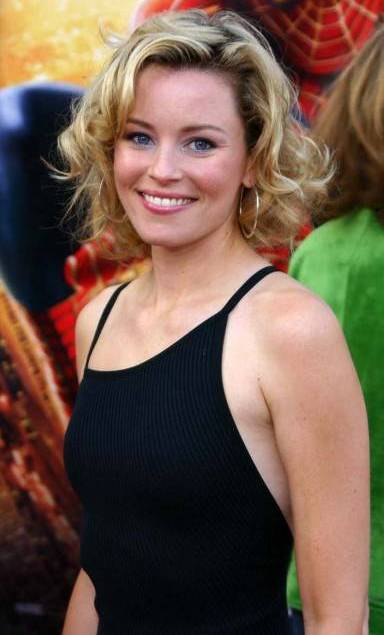 Subsequent Films and Plastic Surgery Rumors
In the next few years, she appeared in such movies as The Details and Man on a Ledge. In 2012, she portrayed Effie Trinket in The Hunger Games, which garnered positive reviews from critics and became a huge box office success, grossing over $690 million worldwide on a $78 million budget.
The rest of 2012 saw Banks starred in What to Expect When You're Expecting, People Like Us, and Pitch Perfect, where she also served as one of the producers. Pitch Perfect became critically and commercially successful, grossing over $113 million worldwide on a $17 million budget.
She has since appeared in well-known films, including the 2013 movie The Hunger Games: Catching Fire, where she reprised her role as Effie Trinket. She will continue to play the role in the upcoming sequels The Hunger Games: Mockingjay – Part 1 and The Hunger Games: Mockingjay – Part 2.
She has starred in several, mostly successful films since then, making her significantly popular. Not only is she great as a comedian, she has also played diverse roles in various movies. She has ventured into directing and producing recently that Banks can be considered successful in all of her endeavors in show business.
In all her Hollywood endeavors, could it be possible that Banks underwent plastic surgery? After all, going under the knife is part of Hollywood life. According to rumors, it is likely that the Surrogates star may have undergone a rhinoplasty procedure. In an interview with Women's Health, Banks said that she's "not a fan of plastic surgery".
This statement doesn't sound true for others as they think that the actress' nose has a nice proportion and symmetry. Observers are convinced that Banks went under the knife early on to look more attractive and help her with her acting career, which, if true, absolutely worked.
Not to undermine her talent, of course, but many young Hollywood starlets undergo rhinoplasty operations before embarking on a film and television career. It's fair to say that in Hollywood, a combination of talent and beauty, may it be artificial beauty, works most of the time, in addition to persistence, maybe.