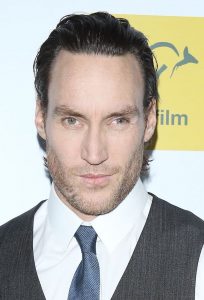 Actor Callan Mulvey had his career beginnings on the Australian show Heartbreak High during the '90s. There, he starred as Bogdan Drazic. He next made a one-time role on All Saints. He continued his career in the 2000s, playing Rodney 'Rod' Hunter on Head Start. He also pursued a career on the big screen, appearing in his first film Thunderstruck in 2004. He later gained recognition in Australia for playing Johnny Cooper on the long-running show Home and Away. At the same time, he appeared as Mitch Wahlberg in 3 episodes of McLeod's Daughters.
His next role was as Mark Moran on Underbelly. He gained wider recognition for starring as Brendan 'Josh' Joshua on police drama series Rush, which he played from 2008-2011. After this, he had a role in the film The Hunter. In 2012, he made his first Hollywood work in the film Zero Dark Thirty. He later played Scyllias in 300: Rise of an Empire and Jack Rollins in Captain America: The Winter Soldier. In 2016, he got the role of Anatoli Knyazev in Batman v Superman: Dawn of Justice. More recently, he had performances in the films Beyond Skyline, Bleeding Steel, Delirium, Outlaw King, and In Like Flynn.
For his role in the film 300: Rise of an Empire, which was also his first notable part in a major Hollywood film, the actor upped his workout regimen to improve his physique. However, he also noted that he's more focused on his diet than his workout routine, which is reasonable since it's proper nutrition that largely dictates the body's transformation.
"My general maintenance program is more diet than exercise. I try to keep myself in pretty good shape so I can get to where I need to in a short amount of time," the actor said in an interview with AskMen. "To gain muscle: heavyweights, low reps, no sugar and lots and lots of protein and vegetables. Depending on how I feel, I'll train five to six days a week, hitting a different area each day."