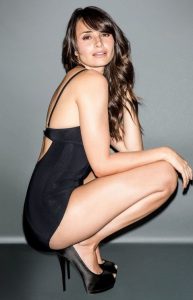 Argentine actress Mía Maestro is now a famous face and name in Hollywood. Her career beginnings first happened in the late '90s. In the early years of her career, she appeared in the films Frida and The Motorcycle Diaries. She then became known on TV for her role as Nadia Santos on Alias. After this, she starred on the short-lived NBC series Crusoe. The rest of the 2000s also saw her star in the films Deepwater and Poseidon. In the 2010s, she played the part of Carmen Denali in The Twilight Saga: Breaking Dawn – Part 1 and The Twilight Saga: Breaking Dawn – Part 2. She also appeared in the films Savages and Some Girl(s). She also became known for starring as Dr. Nora Martinez on The Strain.
The actress turns 39 this year, which is quite surprising, considering how young and slender she looks. The actress has managed to maintain her beauty and lean figure all these years through a healthy lifestyle. Though it is a challenge to observe a clean living which comprises of workouts and proper nutrition, Mia has since been able to do it. The actress doesn't really have huge diet secrets. She just tries to eat as healthy as possible, which if you think about it, is the more natural way to eat.
In an interview, she said: "I'm a fairly healthy eater. I don't eat junk food, I do allow myself the occasional chocolate cake, but only in moderation." As a matter of fact, she practices portion control in everything that she eats. Because she's used to this, she doesn't have any problem controlling herself with her appetite. Basically, she also avoids fried, starchy, and oily foods. She doesn't eat meals that are high in sugar or sodium. She always watches her calorie intake to make sure she maintains her healthy weight.