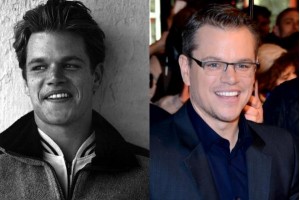 Career Beginnings and His Major Break in Hollywood
Matt Damon was born on October 8, 1970 in Cambridge, Massachusetts, U.S.. After high school, he attended Harvard University in 1988. Initially, he began his career when he was 18, first appearing in Mystic Pizza with a single line. Believing the 1993 film Geronimo: An American Legend would become a success, he left Harvard to star in it. It didn't meet the success he had anticipated.
His knack for acting was first noticed in 1996's Courage Under Fire, partly because he lost 40 pounds for his role as a soldier with a drug addiction. However, it was his work in Good Will Hunting that brought him his major success in the 1990s. Not only was he the lead star of the film, he also wrote it along long-time friend Ben Affleck. His performance was praised, earning him an Oscar nomination for Best Actor, as well as an Oscar nod in the Original Screenplay category, an award he shared with Affleck.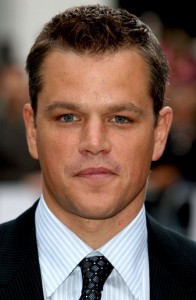 Afterwards, he gave notable performances in such feature films as Saving Private Ryan, Dogma, and The Talented Mr. Ripley. In the 2000s, he continued his success as a film actor with starring roles in Ocean's Eleven and its sequels, The Bourne Identity, also in its subsequent sequels, The Brothers Grimm, Syriana, The Departed, The Good Shepherd, and Invictus. He also got an Oscar nomination for Best Supporting Actor for his performance in Invictus.
In the 2010s, he headlined the movies True Grit, The Adjustment Bureau, Elysium, The Martian, as well as starred in Contagion, The Monuments Men, and Interstellar. In addition, he's had Golden Globe nominations for his performances in The Talented Mr. Ripley, The Informant! and in the TV movie Behind the Candelabra, as well as a Primetime Emmy nomination in the Outstanding Guest Actor category for guest starring in 30 Rock. Damon will star in the upcoming Bourne film sequel and is currently filming the movie The Great Wall.
Has Matt Damon had Plastic Surgery?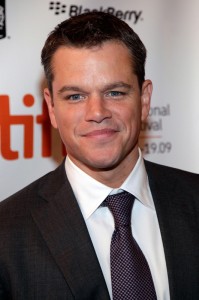 The 45-year-old actor Matt Damon still looks at his best and his career hasn't even declined throughout the years. He's still one of Hollywood's leading men and bankable stars. With aging coming his path, some fans wonder whether the award-winning actor considers of going under the knife, or more interestingly, if he already has. But if people are looking for some sort of signs, they're not going to find anything. Apparently, Damon chooses to age gracefully. Everyone can attest to the fact that he's getting older and people can see that.
He's not like other celebrities who look suspiciously young. Damon is in his mid 40s and it doesn't mean that he looks old, it's just that people can see the signs that he's aging, so he's really got nothing on him to be suspected of plastic surgery. Besides, the actor doesn't seem to be the kind of person who excessively cares about how he looks. Sure, he cares about his health and fitness but not for vanity reasons. As far as anyone can tell, Damon is still one of the few celebrities in Hollywood who is genuine about himself.