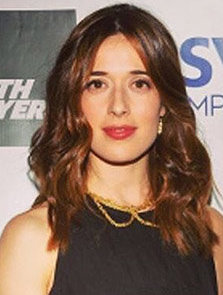 Marina Squerciati first appeared in the 1993 film The Nutcracker. She didn't pursue acting full-time during the '90s, only returning on the screen in the 2000s. During this period, she appeared in the feature film It's Complicated. She also had her first television role in Law & Order: Criminal Intent. In the next couple of years, the actress had one-time parts in numerous television shows, including The Good Wife, Damages, Blue Bloods, and Law & Order: Special Victims Unit.
After more auditions, she landed her first notable role as Alessandra Steele in The CW's Gossip Girl. Afterward, she had roles in the films Alter Egos, Frances Ha, Sparks, and Cloudy with a Chance of Meatballs 2. She also guest-starred in The Americans, as well as played a small role in the movie A Walk Among the Tombstones.
Her break on television came after getting the part of Officer Kim Burgess in the NBC series Chicago P.D. She has been part of the show's main cast since 2016. She's also appeared in the spin-off Chicago Fire and Chicago Med, as well as in Law & Order: Special Victims Unit. In 2017, the actress played a supporting role in the feature film Marshall.
Marina Squerciati maintains a healthy body by being mindful of her diet. She stays away from processed foods, especially fatty and sugary ones. As a full-time actress, the Chicago P.D. star makes herself fit and strong by eating clean, whole foods. She eats mostly fish and chicken with lots of veggies on the side. She prefers fruits and nuts as snacks, as well as nutritious smoothies to increase her energy levels.
Nonetheless, the actress admits to succumbing to her cravings every now and then. In an interview discussing about being a mom, she got candid about her snack habits. "Cookies from Summer House and cake in a jar from Jar Bar, because anyone that tells you that you can be a mom without stress eating cake and cookies IS LYING," said the actress.