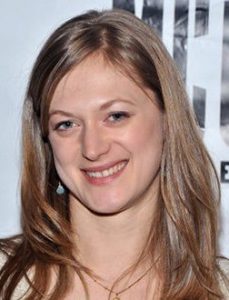 Prior to acting on film and television, Marin Ireland acted prolifically on the stage. Ultimately, she pursued a screen career as she debuted in an episode of Law & Order: Criminal Intent in 2003. The following year, she made her cinematic debut in The Manchurian Candidate. She next played the role Katie in the movie Suburban Girl, as well as played a small role in the film I Am Legend. She next had performances in the films The Understudy, The Loss of a Teardrop Diamond, and Brief Interviews with Hideous Men.
Also, she played the part of Angela Paylin in the drama film Rachel Getting Married. Ireland started the 2010s with a role as Letty in the miniseries Mildred Pierce. She also played Aileen Morgan in several episodes of Homeland. After this, she appeared in the movies 28 Hotel Rooms, Future Weather, Hope Springs, The Letter, and Take Care.
In 2014, she starred in the film Glass Chin, which earned her an Independent Spirit Award nomination for Best Supporting Female. That same year, she played Christine Rosa in the TV series The Divide and Pauline Masters in Masters of Sex. Ireland next played Sandi Apostolou in the NBC drama The Slap. From 2015 to 2019, she came to prominence for starring as Julia Bowman in Sneaky Pete. Also this year, she had roles in the movies The Miseducation of Cameron Post, Light from Light, and The Irishman.
Apart from eating clean, Marin Ireland stays in shape by living an active life. She tries to exercise as regularly as possible. Her workout routine is quite simple with combination of cardio and yoga. She also likes to try new routine and attend various classes to spice things up. This way, she doesn't get bored. Also, she runs, walks a lot, hikes, and engages in more outdoor activities to keep herself fit and healthy.