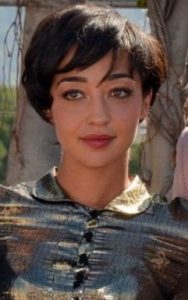 Ruth Negga has succeeded in establishing her career in Hollywood. It started to flourish in the 2010s with a series of roles in major films. In 2012, she starred in the Samuel Jackson-headlined movie The Samaritan. The following year, she had a notable role in World War Z starring Brad Pitt. She also had performances in the movies 12 Years a Slave and Jimi: All Is by My Side. During this period, she also made her television debut as Raina in Agents of S.H.I.E.L.D. She played the said role from 2013 to 2015, and then once again in 2018.
Back in the movies, she starred in the films Of Mind and Music, Noble, and Iona. Negga rose to fame and gained acclaim for her portrayal of Mildred Loving in the biographical film Loving. For her performance, she received Academy Award and Golden Globe nominations for Best Actress. Following this, she starred in the films Warcraft and Ad Astra. From 2016 to 2019, she became further known for her role as Tulip O'Hare in the AMC series Preacher. She'll star in the upcoming feature film Passing.
Ruth Negga was raised eating Ethiopian food, which makes this cuisine an important part of her diet. To stay in shape, the actress follows a healthy diet plan. One of the changes she did to improve her health and overall wellness is cutting back on processed foods. Nothing sugary, salty, or fatty – at least not most of the time.
Instead, she focuses on having balanced meals which include lean meat like fish and chicken, complex carbs like brown rice, and basically foods that are rich in vitamins and minerals like fruits and veggies. While she is mindful of her food choices, it doesn't mean that she deprive herself of foods she loves. She still enjoys a slice of pizza or two or a bar of chocolate. The most important thing for her, however, is that she doesn't overdo it.