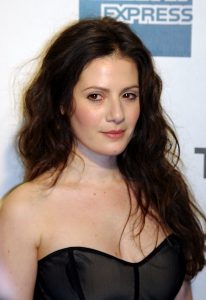 It was in 1996 that actress Aleksa Palladino first acted on the screen. Her first ever movie role was as Laurel in the comedy-drama film Manny & Lo. Later, she had roles in the films Number One Fan, Wrestling with Alligators, A Cool, Dry Place, and The Adventures of Sebastian Cole. Her career flourished in the 2000s, landing roles in the movies Red Dirt, Lonesome, Ball in the House, Mona Lisa Smile, and Find Me Guilty.
Her works included performances in independent films, as well as in a few major productions. Later in 2007, she starred as Mara Stone in Wrong Turn 2: Dead End. That same year, she also starred in the crime thriller Before the Devil Knows You're Dead. During this period, Palladino also guest-starred in the acclaimed series The Sopranos. Between 2010 and 2011, the actress received significant attention for her role as Angela Darmody in Boardwalk Empire.
She next played Sarah, a recurring character in Rogue. She then joined the main cast of the TV series Halt and Catch Fire as Sara Wheeler. Around this time, she starred in the movies The Midnight Swim, The Veil, and Holidays. More recently, she had recurring parts in Unsolved and One Dollar. This year, she starred as Judy Laterza in the miniseries The Loudest Voice. She also played Mary Sheeran in The Irishman.
Aleksa Palladino stays in shape by practicing a healthy lifestyle. She eats well and she exercises as regularly as possible. As a full-time actress, she pretty gets the workouts she needs, activity-wise. Of course, she gets more of that by training at the gym during her off days. Her workout routine is a combination of cardio, Pilates, yoga, and minimal strength training. She goes running several times a week, as well as swimming and hiking whenever she can. When doing errands, the actress also prefers to walk.